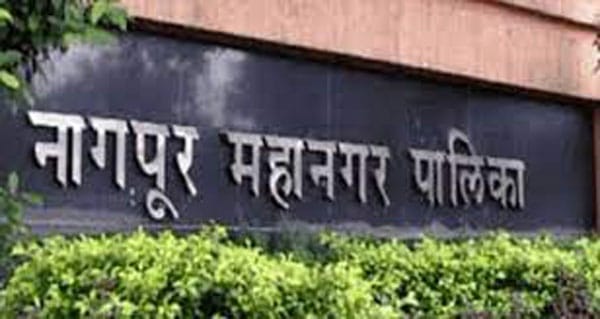 Nagpur: Exposing the shabby affairs in Nagpur Municipal Corporation (NMC), most of the tar roads in the city have been found in poor condition. The tar roads riddled with potholes not only show the Second Capital in poor light but also the cause of fatal road accidents that occur every year.
An activist of a reputed organisation pointed out that the present condition of maximum tar roads in various places of Nagpur City is in the worst condition. The concerned authorities are busy in constructing Cement Roads at various places of the city but neglecting the tar roads in disdain.
The activist further stated that the development of industrial areas of Nagpur also, as industries are the backbone of any developed State as well as country. The Hingna MIDC Area of Nagpur City, which is the biggest Industrial Area in Nagpur having more than 200 companies but the overall development of Hingna Industrial Area is too poor. Even tar roads of the MIDC area are in very bad shape and have not been repaired and maintained since more than the last two years, especially the MIDC Main Road from Wadi Square to Hingna Road. In addition, a Tar Road from State Bank of India, Hingna MIDC Branch to Sakal Newspaper is in the worst condition, causing mishaps almost daily.
Adding to the woes is a lot of encroachment by transportation vehicles (Heavy Vehicles) of Mahindra & Mahindra Tractor Division on both sides of this small road (i.e. Road from SBI MIDC Branch to Sakal Newspaper) making it virtually inaccessible. The activist lamented that the officials of local administration, concerned departments as well as even the Hingna MIDC Office are not giving any attention to these major issues.
Data procured from NMC revealed that nearly two-thirds of the road length in the city is in bad shape. With the monsoon at its peak, the roads show their ugly face as small potholes turn bigger, and the bigger ones turn into craters on several major and internal roads. These roads pose a threat to all kinds of vehicles. The condition of tar roads in posh and high profile Civil Lines is no better.
The shabby condition of the roads not only dents the image of Second Capital but is also the cause of fatal road accidents each year. Poor driving surfaces are often caused by a combination of seasonal and traffic conditions. These changes in weather can cause hazards like slippery surfaces caused by rain. Uneven pavements are also a major cause of accidents. Poorly maintained roads cause accidents in a variety of ways, mostly due to the fact that they create an enormous hazard to drivers. In many instances, a driver may attempt to avoid a certain situation, like a pothole or pooling water which could cause a serious accident.