''More educated class should join politics", says Nagpur BSP Candidate Dr Mohan Gaikwad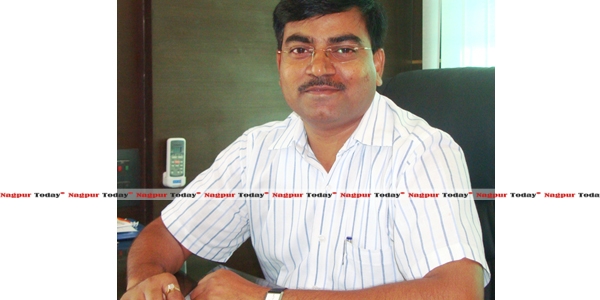 Nagpur News.
During last general polls in Nagpur, Bahujan Samaj Party emerged as the key factor that led to BJP's debacle. Therefore curiosity levels were high about who BSP would pitch for Nagpur this season, given BJP has fielded strongman Nitin Gadkari to take over Congress candidate Vilas Muttemwar. With the name of Dr Mohan Gaikwad, an educationist for 18 years who run Tulsiramji Gaikwad Patil College of Engineering and Technology here announced as BSP candidate for Nagpur Lok Sabha constituency, the election field is all set to see the tough battle ahead. Along with Gaikwad, BSP has also announced corporator Kiran Patankar as its candidate from Ramtek constituency. The air of uncertainty is certainly hovering over the poll predictions in Nagpur, and only time will tell which way the trend will shift. The new entrant AAP is also looking to make the cut with its candidate Anjali Damania whose position was consolidated after astounding response to AAP's mentor Arvind Kejriwal's road show here.
This time the situation is not as easy for the BSP as it was during last elections. Poll thinkers say that AAP's increasing prospects may harm BSP's vote bank this time around.
Nagpur Today got on board BSP's candidate from Nagpur Lok Sabha constituency Dr. Mohan Gaikwad to explain the situation. In an exclusive chat, Dr Gaikwad also threw light on his poll strategy and other issues pertaining to development in Nagpur.
Last year it was BSP which vanished BJP's hopes of winning. Is BSP again up to make a dent in BJP?
No, this time we are up to win. There are many factors that make the situation favourable for BSP. There is an anti-incumbency wave prevailing against both the Congress and BJP. I will not go into any particular caste, but I have projected myself as the representative of Other Backward Class (OBC). Further the votes under BSP cadres are already intact which will benefit us more.
What issues are you looking forward to raise as part of your poll campaign?
Development is my prime issue. Lok Sabha is the national election and for any election of this stature, responsibility lies on candidate to take the right issues to the people. For example, the development of MIHAN has badly affected right since its announcement. Despite the same government ruling both at the Centre and State level, MIHAN is still moving with crawling speed. My college is beside MIHAN and the ground reality is that there is no electricity and water, which is why companies are reluctant to set up their projects there. Development there is still a far cry. Secondly there is the major issue of farmer's suicide in the agrarian crisis ridden districts of Vidarbha. Then, there is issue of statehood to Vidarbha which has been only played up political gains but some serious introspection is required to be conducted for getting the issue formulated. I think these issues should be escalated to Delhi. The leaders should understand that mutual fights should be sidelined to accommodate development in the region. I believe, had we got good leaders here then the picture of Nagpur would have been different today.
This year AAP has also joined the poll fray. Do you think it will cut prospects for BSP here?
I don't think AAP will take much vote. The issue of AAP's candidate Anjali Damania being an outsider could work against the party's expectations. People here do not easily accept outsider, so I guess AAP will remain in the last position once the people's verdict will be out. However this time the fight is quite tough.
What will be your line of action for poll promotion?
We are conducting door to door campaigning for personal attention towards people. As I said, development is my key issue, my strategy will be to project it in all my campaigns. As a layman, I feel that the elections are not the same as it used to be earlier where you field any candidate of any age and credentials and the people would eventually elect him to win. Now the youth are gradually drawing towards this democratic exercise. I wish more educated class should join politics to change the youth's notion about politics as corrupt and complicated field.
What's your take on politics?
I think the politicians should have clean image and draw more youth towards him.