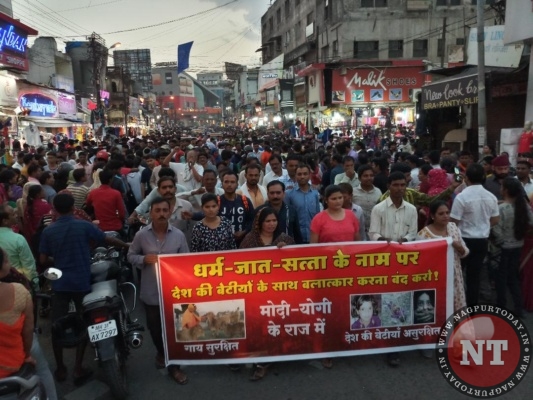 Nagpur: A massive morcha was taken out by various organisations on Sunday to condemn and protest spurt in rape cases in the country. The morcha, taken out from Jhansi Rani Square, Variety Square to Manas Square, was participated by labourers, hawkers, women, men, youths, traders and others in large numbers.
Members of Nagpur District Footpath Hawkers Sangh, Kent Wood Community Church, Nagpur Municipal Corporation Aiwazdar Sangh, NMC Contract Workers' Union, NMC Employees Union, Aam Admi Party, Nagrik Abhiyan, Maharashtra Suraksha Rakshak Kamgar Sanghatana, Indian Social Action Forum and other organisations took part in the morcha.
The slogans such as "Dharm-Jaat-Satta ke naam par desh ki betiyo ke saath balatkar karna band karo, band karo," "Maa, betiyo ke saath sanman karna hoga, karna hoga," Maa betiyo ki suraksha karni hogi," "Modi-Yogi sharm karo, maa betiyo par atyachar nahi chalega," etc.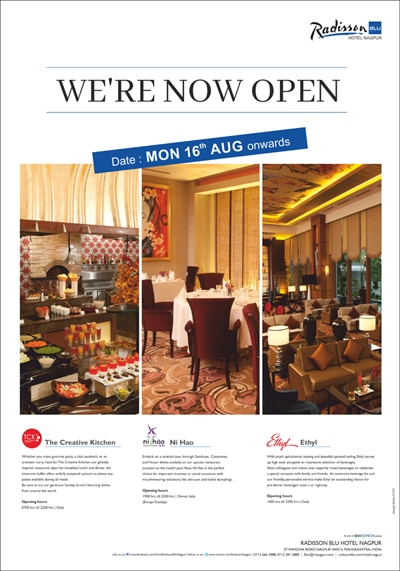 Addressing the morcha, senior leader of AAP Jammu Anand said that the incidents of Kathua, Unnao, Surat prove that people addicted to 'dharm, jaat and satta' can go to any extent. Even innocent children are being victimised for their lust. "It is not that the rape cases are being reported first time. But what is worrying is the organised gangs in the garb of politicians are committing the heinous crime for teaching a lesson. These elements have the protection of high and mighty politicians," he said.
Those who participated in the morcha include Krishna Gotmare, Shirish Fulzele, Kavita Dhir, Sangita Mahajan, Shyamsundar Batoliya, Kalpana Banati, Kiran Thakre, Ramesh Gavai, Vishesh Karade, Pastor Anup Salve, Pastor Amit Shende, Ajay Thool, Anand Chandrani, Nadim Khan, Pralhad Damni, Nadeem Khan, R P Pande, Dharmapal Meshram, Nisha Thakre, Samson Bobde, and many others.