Mohan Bhagwat Slams Pranab Mukherjee's Critics, Says 'RSS Believes in Unity in Diversity'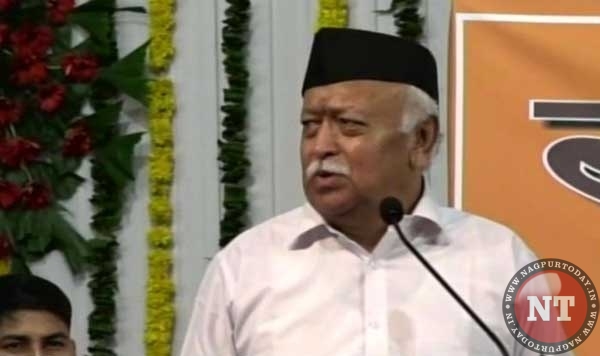 Nagpur: Rashtriya Swayamsevak Sangh (RSS) chief Mohan Bhagwat on Thursday delivered a keynote address to officer trainees of the Sangh Shiksha Varga. Former President Pranab Mukherjee was present as the chief guest at the event. In his address, Mohan Bhagwat said unity in diversity has been an important feature of this country. The RSS chief also said that the controversy around the invite to Pranab Mukherjee was meaningless.
"It's meaningless to deliberate on why and how we invited Pranab Mukherjee. It's tradition of RSS to invite eminent dignitaries," Bhagwat said. "Every Indian worships the motherland in their own way. We celebrate diversity. RSS is trying to bring everyone together in the country and not trying to establish itself as a Hindu outfit. No one is alien to us," he added. In the run-up to the event, a political slugfest had erupted after Mukherjee accepted an invite from the RSS to be the chief guest at its 'Tritiya Varsha Sangh Shiksha Varg' (cadres training program).
Hailing RSS founder KB Hedgewar, Bhagwat said,"RSS founder participated in various activities, including Congress agitations during the freedom movement. Those who fought for freedom were all worried that 'we are all trying but the battle won't end till all the people don't come together."