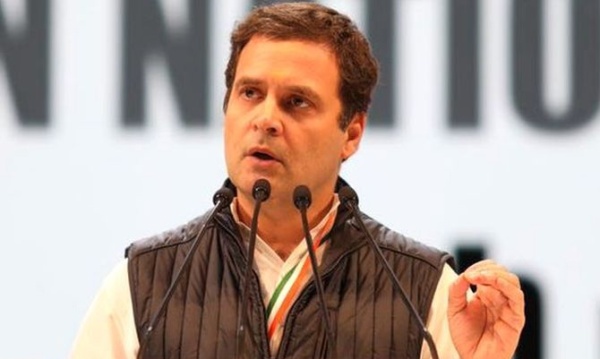 New Delhi: Congress president Rahul Gandhi on the cash crunch. "Modiji has destroyed the banking system. Nirav Modi fled with Rs 30,000 crore and PM didn't utter a word. We were forced to stand in queues as he snatched Rs 500 and Rs 1000 notes from our pockets and put in Nirav Modi's pocket.
PM parliament main khade hone se darte hain. Hume 15 minutes ka bhashan mil jaye Parliament house main PM khade nahin ho payenge, chahe wo Rafael ka mamala ho ya, chahe wo Nirav Modi ka mamla ho, PM khade nahi ho payenge.
Rahul's statement comes after reports of a cash crunch in at least six states — Gujarat, Eastern Mahashtra, Madhya Pradesh, Bihar, Andhra Pradesh and Telangana. Finance minister Arun Jaitley said in a tweet that he has reviewed the currency situation in the country and it is a temporary shortage caused by sudden and unusual increase in demand.