Modi Government Slashes Airfares For Haj Pilgrims, Maximum Price Cut For Kashmiris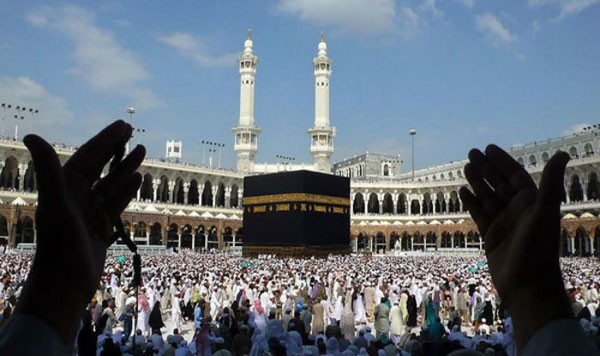 New Delhi: : In a big relief to Muslims, the central government on Tuesday slashed airfares for pilgrims travelling to Saudi Arabia to perform Haj. There is a reduction by Rs 20,000 to Rs 97,000 in the prices of round tickets for Haj pilgrimage. Reduction in airfares is seen as a major relief to Indian Haj pilgrims after the government scrapped subsidy on it last month.
Describing the reduction in Haj airfares as a 'major step', Union Minority Affairs Minister Mukhtar Abbas Naqvi said it would end the "political and economic exploitation of pilgrims as was being done during the Congress-led UPA regime", allegedly in the name of offering subsidies. The decision was taken to address concerns about airfares going up after the Haj subsidy was repealed last month, he said.
"Haj fare from Mumbai was Rs 98,750 for 2014, announced by the UPA government in December 2013, and it has been reduced to Rs 57,857 for Haj 2018…The Central government's commitment to transparency and strict directives to airlines to check unreasonable increase in fares has ensured that airfares come down significantly in comparison to fares for Haj 2014," the minister was quoted as saying.
The government made available details of the 2014 airfares to highlight the price difference. Pilgrims from Jammu and Kashmir will be benefitted the most by the reduction in Haj airfares. A round ticket from the Kashmir city cost Rs 1,98,350 in 2014 and will now come for Rs 1,01,400. The minimum cut — of around Rs 20,000 — will be on a ticket from Varanasi, which is down from Rs 1,12,300 to Rs 92,004.
The airfare from Ahmedabad, Delhi and Mumbai airports — Rs 98,750 per head in 2014 — will now cost Rs 65,015, Rs 71,853 and Rs 57,857 respectively. The revised prices are inclusive of the goods and services tax (GST). "There used to be a political and economic exploitation of devotees during the UPA regime in the name of subsidy and it was shown as if a big favour was being done to them. There is no corruption, commission now," Naqvi alleged.
Asked how the fares in 2017 compared with those of 2014, Naqvi said there was not much of a difference in the rates last year. The UPA-declared fares "had become the standard rates", he said. When asked why the NDA government did wait for four years to announce the airfare cut, the minister replied, "Things were not in our hand (of his ministry). This is only the second Haj we are overseeing. In the first Haj, we introduced some reforms. Now, for the second Haj, we have announced the cut in airfares."