Mock fire rescue drill conducted at Suretech Hospital


Nagpur: The Fire and Emergency Services Department of Nagpur Municipal Corporation conducted a mock rescue and evacuation drill at Dhantoli-based Suretech Hospital recently. The Department had imparted evacuation training to 100 staffers of the Hospital on June 6. To check the evacuation skills, the Fire and Emergency Services Department conducted the mock rescue drill and demonstrations under the leadership of Chief Fire Officer Rajendra Uchke.
During the mock drill, five patients were evacuated out of which two serious patients were sent to Care Hospital and three minor patients were sent to Getwell Hospital. Three ambulances were deployed to transporting the patients. At the time of mock drill, the Suretech Hospital had 60-70 patients, 150 staff including 15-20 doctors, 80 nurses, 10 security guards and other staff.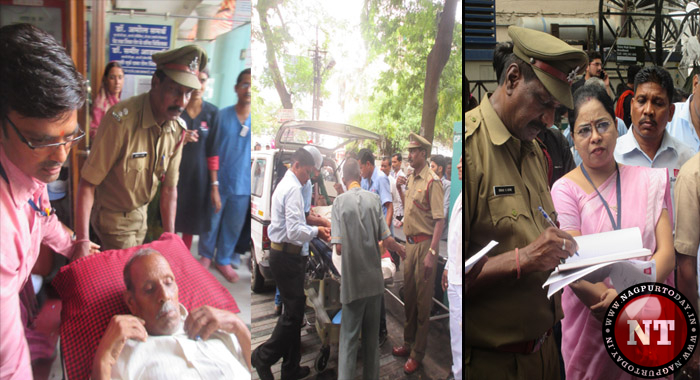 The relatives of the patients appreciated the mock exercise that could come handy at the time of real disaster. Aprt from Chief Fire Officer Rajendra Uchke, Trainer Keshav R Kothe, Executive Assistant Station Officers Sunil S Raut, A K Aklim, firefighters T B Neware, Suresh Mange conducted the mock drill in the presence of Hospital Administrator Dr Hema Dhoble and Manager Dr Deshmukh.