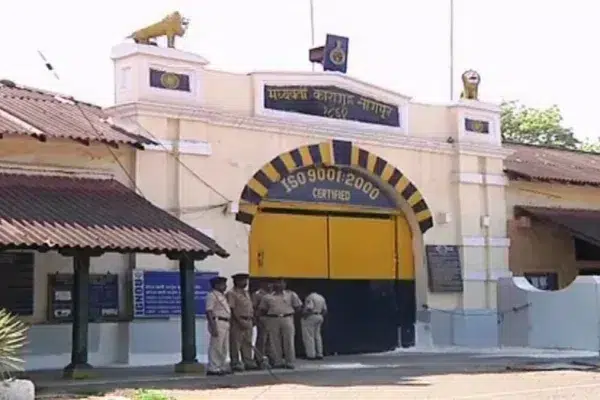 Nagpur: Vigilant staffers of Nagpur Central Jail successfully intercepted a mobile phone and a packet of ganja (marijuana) that were thrown over the compound wall by an unidentified individual on Friday afternoon. This incident adds to the growing list of security breaches within the facility.
According to police, the discovery came to light around 2:30 pm when the watchman and patrolling staff inside the jail noticed a suspicious package near the compound wall. Upon closer inspection, they found a mobile phone carefully wrapped in a packet, along with a separate parcel containing ganja.
Investigations revealed that the unidentified person had hurled the illicit items from the premises of the nearby Irrigation Department, situated at the backside of the jail. Both packages were found near the jail's hospital. Acting promptly, the jail authorities immediately notified the Dhantoli police about the seizure. Police personnel swiftly arrived at the scene and took custody of the packets after conducting a panchanama.
A case has been registered against the culprits under various sections of the Indian Penal Code and the Narcotic Drugs and Psychotropic Substances (NDPS) Act by the Dhantoli police.
It may be mentioned here that over the past few years, authorities have confiscated numerous mobile phones and Ganja packets within the premises of Nagpur Jail. Notably, in a case last year, a jailed police sub-inspector was found to be extensively using a mobile phone from within the prison.