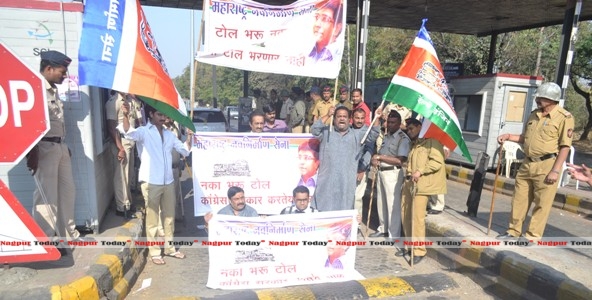 Nagpur News.
Responding to the call given by Maharashtra Navnirman Sena Chief Raj Thackeray to launch road blockade against toll collection in the state, large number of MNS workers came out agitating on the streets. Protesting against the toll plazas here, MNS workers in West Nagpur conducted 'rasta roko' (road blockade) at the toll plaza on Katol road here. Besides, there are reports of similar agitation on Bhandara road along with Hinganghat and Wardha. No incidents of violence were reported from any part of Vidarbha. Police have arrested all the workers protesting peacefully at Katol road toll plaza.
MNS Vidarbha president Hemant Gadkari who was arrested on Tuesday evening along with Praveen Barde, has been still detained at Sitabuldi police station. Talking to Nagpur Today on Wednesday, Hemant Gadkari said, "I have been detained at Sitabuldi police station since 6 pm yesterday. Our workers have been carrying out the protest peacefully, following the call given by our chief Raj Thackeray but the Democratic Front government had issued arrest orders and tried to disturb the peaceful agitation. This is sheer politics to crush the peaceful protest in public interest."
Meanwhile MNS Chief Raj Thackeray who staged road blockade at Sion bridge in Mumbai was arrested for launching the agitation despite a notice served by the Mumbai police on Tuesday asking him to refrain from the activity. Thackeray had on Tuesday said his party would go ahead with the state-wide street blockade.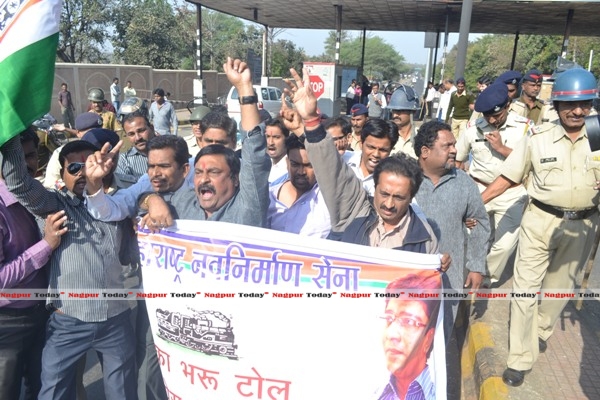 Gadkari informed that MNS workers have successfully conducted the protest in various parts of Vidarbha. "In Nagpur the workers have done good job on Bhandara road and Katol road along with Hinganghat and Wardha."
In West Nagpur, the MNS workers led by Prashant Pawar, Chandu Lade and Narmada Colony ward president Vishwanath Deshmukh marched towards Katol naka along with some MNS workers and resorted to rasta roko. The agitation was going on peacefully, however all of them were arrested later.
Gadkari said that MNS wanted to appeal to the people that the agitation has been undertaken for their interest as there have been reports of illegal charging from people at these toll booths. He added, "Many of the contractors are still recovering the toll despite their tenure got ended long ago. The condition of roads is not hidden to anyone. We would have performed peaceful agitation and done with it in hardly an hour but the government deliberately tried to disperse our protest. As you see there have been no reports of violence from anywhere. We also condemn the arrest of our leader Raj Thackeray."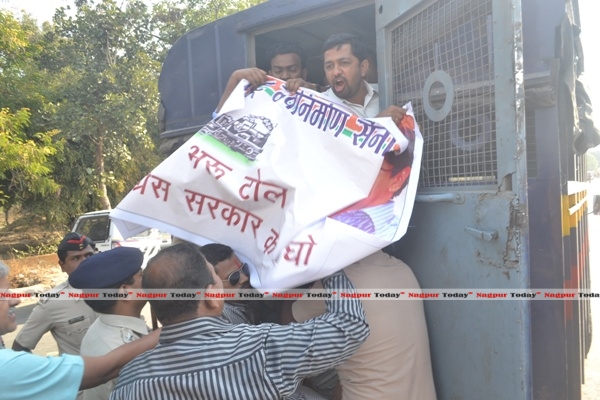 Meanwhile one ofthe MNS leaders alleged that Maharashtra Road Development Corporation got toll plazas established at five places in Nagpur. As per the submission in the court, these toll booths were meant for taking care of the roads. These toll booths are being run by a private organization named Sahakar Agency which is allegedly owned by a state cabinet minister from Nagpur. The commuters passing through Hingna, Umred, Katol – Kalmeshwar and MIDC are distressed with the unauthorized hurdle at these toll booths.  The party has also appealed to the senior BJP leaders and MLAs to stand united against such mode of exploitation.