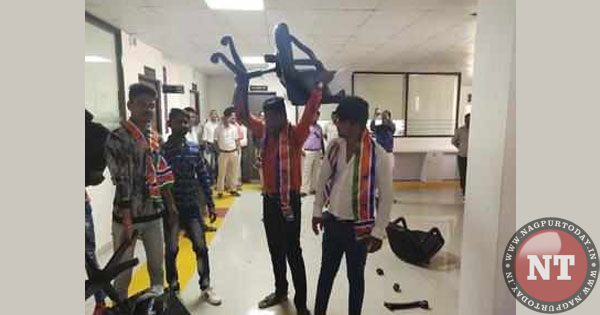 Nagpur: Five office-bearers of student wing of Maharashtra Navanirman Sena (MNS), along with the 20 other activists, have been slapped with charges of rioting and damaging public property after they ransacked the Satranjipura zone office of Nagpur Municipal Corporation (NMC) at Zenda Chowk at Lalgunj on Wednesday during an agitation.
The persons booked includes the MNS student wing's city vice-president from central Nagpur Durgesh Sakulkar, divisional president Pravin Waghmare, Akash Parteki, Ujjawal Hedau and Roshan Nikhare who had staged the violent protest along with their 20 supporters. It's learnt that the MNS delegation had gone to the Zone office to meet Ward officer Prakash Warade, Addl commissioner, with a complaint of unclean garbage bins and pending beautification work of the Naik Talao lake.
The delegation wanted the NMC to shift the bins from the Naik talao locality and also clean up the place for beautification. The MNS workers had planned the agitation under the supervision of their senior student wing's district president Deinesh Illme and it's city wing president Aditya Durugkar as per a message which was circulated in the social media groups.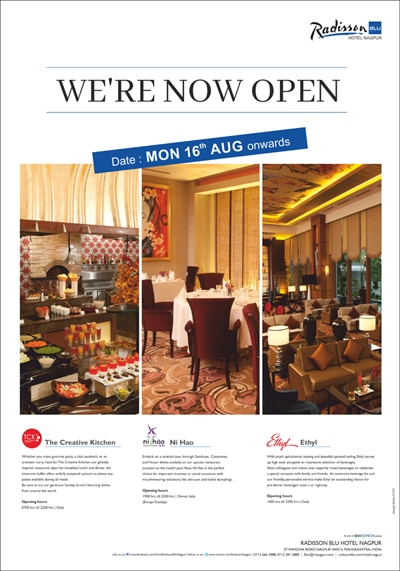 The agitators are learnt to have damaged few chairs and also snapped telephones lines during the agitation as they claimed zone in-charge Warade was trying to avoid meeting them. Police said Warade knew about the delegation but reached around 15 minutes late. Senior PI of Shanti Nagar police station Mukhtar Shaikh said the NMC officials should have intimated police regarding the delegation.
"Police would have remained alert and tried to thwart the agitators if informed earlier," he said. PI Shaikh said the CCTV footage of the place would be scanned for more concrete evidence. "We cannot rule out registering offences against more people including it's leadership but shall take legal opinions from department's law officer after referring the CCTV footage," he said. Shaikh added that the MNS office-bearers were booked after NMC authorities lodged a police complaint and also extended a copy of the demands raised by the delegations.