Nagpur: In his devotional fervour, sitting Saoner MLA Sunil Kedar (Cong) and former minister of state, a Marathi man from Maharashtra, has been to 108 km long Baba Dham 'padyatra', for the fourth time, taking two-and-a-half days time, and returning to Nagpur safely by Aug 25, as reported. World renowned Baba Dham is situated in Bihar (Jharkhand).
The aim of taking up the said 'padyatra' was to pray Lord Shiva for the well-being of the self as well as all countrymen in all respects, for He is the Lord Caretaker of the whole cosmos. Kedar has been undertaking this padyatra every year. All those who take up such 'padyatras' have to chant the devotional slogan–bol bum ka nara ba, ihe ek sahara ba. With such padyatras, he has gained immense popularity in Bihar as well as Maharashtra.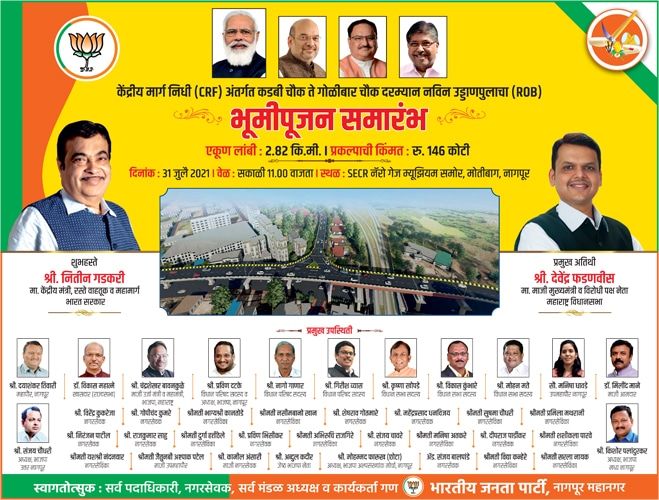 According to staunch Sunil Kedar supporters, Akhilesh Singh and Prince Singh, the Baba Dham pilgrimage is held every year during the Hindu-calendar period of Sawan, ranging from one month to two months. One can take up such yatra for a period of 3 years, 5 years, 7 years and 11 years at a stretch, according to one's faith and devotion.
Sunil Kedar and Akhilesh Singh took water from Sultanganj (Bihar) on the morning of Aug 21 and set for their padyatra by 10 am and reached Baba Dham by 9 pm of Aug 23. They had night halts on Aug 21 and 22 at government guest house, and thus completed 108 km long padyatra. Kedar supporter Prince Singh and his men joined with Bihar government administration took care of patrolling during the padyatra of Sunil Kedar. All bandobast on the way was praise worthy. Kedar offered his prayers at Baba Dham on the early morning (4 am) of Aug 24, said the sources.

– Rajeev Ranjan Kushwaha(rajeev.nagpurtoday@gmail.com)