MKM to Begin 'Jail Bharo' Agitation; Demonstration at Azad Maidan in Mumbai Today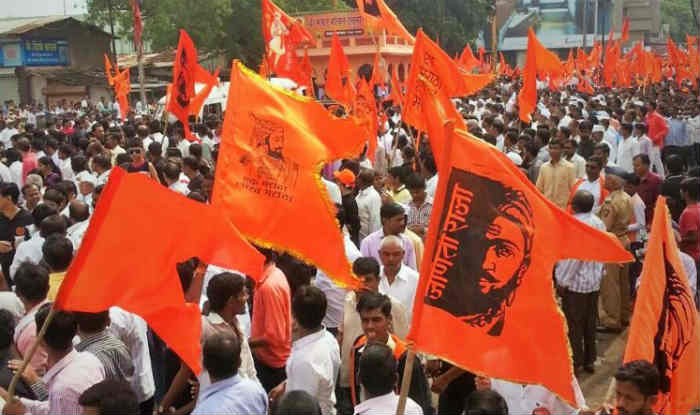 Mumbai: Beginning from Mumbai, the Maratha Kranti Morcha (MKM) will start on a "jail bharo agitation" to be undertaken across the state from today till August 9. Today's agitation will see 14 MKM members stage a demonstration at the Azad Maidan. The local unit's agitation is on the lines of the MKM's 'mook morcha' or silent march and the organisation has said there would be no bandh or any violence on streets.
A report says no established leader of any mainstream party would be allowed on stage. Mumbai unit coordinator of MKM Kedar Suryavanshi told the daily, "Gradually, every district will organise a similar agitation in the next one week, which will take place across the state till August 9." (Also read: Cong Questions Claims of Resolving Issue)
"We demand an immediate withdrawal of all the criminal cases against our community. While the CM had announced that all criminal cases against the Marathas who participated in the earlier agitation be withdrawn, it has not been implemented on the ground," he said. Their demands also include an apology or resignations from Chief minister Devendra Fadnavis and Revenue Minister Chandrakant Patil for hurting the sentiments of the community. They also seek Rs 50 Lakh each as compensation for the families of those who lost their lives in the agitation and Rs 10 Lakh each for the injured.
Another MKM leader, requesting anonymity, is quoted as saying, "After the Maharashtra Bandh call last week, which led to incidents of violence and suicides, there is growing pressure within the community to take some corrective measures." On Tuesday, a labourer and a student ended their lives while eight protesters attempted suicide. The 17-year-old student – identified as Pradip Hari Mhaske – died after jumping into a well at Vadodbazar village in Fulambri tehsil of Aurangabad district.