Mitali and Chetan Malu's wedding day as a nostalgia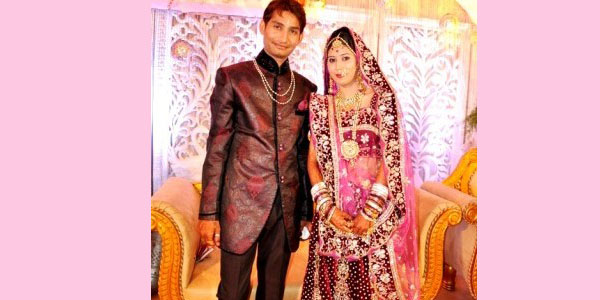 Wedding is the stepping stone towards love and commitment which marks the beginning of a new relationship not only between two individuals, but also among their family. One such delightful celebration took place when Malu family welcomed all after Mitali and Chetan Malu tied knots. All the family members seemed incredibly happy seeing this new couple together. Being the one who brought about the success of entire wedding arrangement, Gopi Malu, the groom's elder brother seemed relieved as the young members of the family enjoyed themselves immensely.
The key attraction in the wedding proved to be the young ladies dressed elegantly. Guests enjoyed themselves with delicious food items served. The wedding day as a nostalgia shall be remembered by all the family members, said one of them.