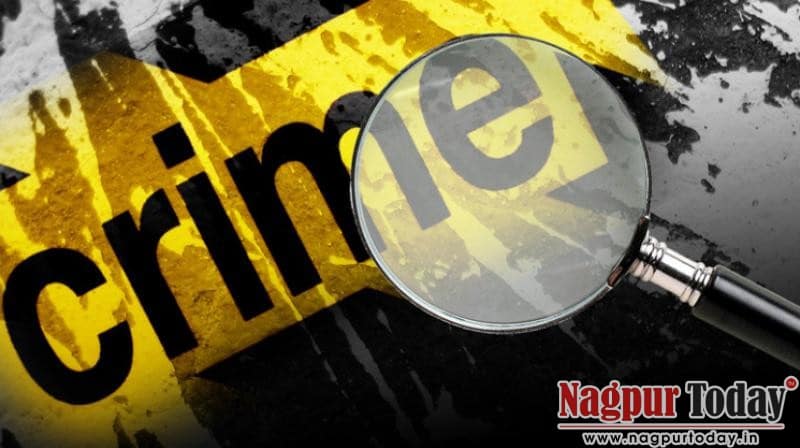 Nagpur: A man missing from Nagpur since September 16 was found murdered in Khapa area on Tuesday. The body was dumped in a pipe beneath a bridge near Khekranala by the alleged killers.
The deceased was identified as Pradip Janardan Bagde (47), a resident of Wanjari Nagar, near Water Tank, Ajni. Pradip was reportedly running a Chinese food stall in the Narendra Nagar area.
According to reports in the media, the wife of the deceased allegedly gave Rs 3 lakh 'supari' to eliminate her husband. Meanwhile, Hudkeshwar police arrested the two accused named Pavan Vitthalrao Chaudhary (21), a resident of Rameshwari, Shatabdi Square, and a juvenile for allegedly killing Bagde.
According to media reports, the alleged murderers confessed to accepting a contract to kill Bagde from his wife. Bagde had made a last phone call to his wife on September 16 for just 20 seconds. He was unable to interact with her due to network issues. The phone was switched off later. Pradip's family members had registered a missing complaint with Ajni police on September 17. After inspecting the crime scene, a police official claimed that Pradip might have been killed on September 16 or 17 as the body was badly decomposed.
The reports further stated that the killers had dumped the body in a pipe beneath the bridge leaving it for decomposition so that no one could identify the deceased. Stray dogs pulled the body out from the pipe and Dhaba owner Mangesh Hinge noticed it. On Hinge's information, Khapa police rushed to the spot and performed panchanama.
The police have recovered a driving license from the pocket of Pradip which led to establishing his identity, the official said. After noticing stab wounds on the stomach and chest of Pradip, the cops are suspecting that sharp-weapon might have been used to kill the man. The police have started analysis of the Call Detail Records (CDR) of Pradip's phone and discovered that the last location of the phone was Warud and last phone call was of his wife. The distance betweenWarud and Khapa is around 135 km.
An offence under Section 302 of Indian Penal Code was registered by Khapa police.