The victim girl had turned 12 on Thursday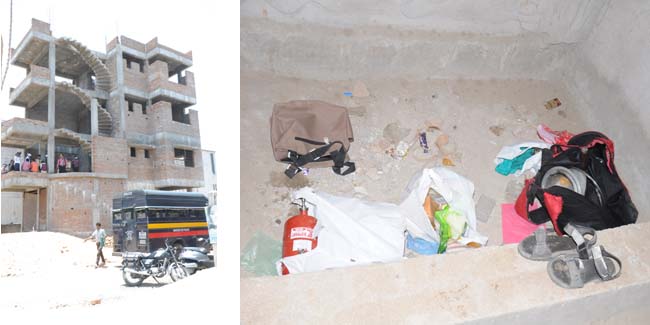 Nagpur: A 12-year-old girl, missing since Thursday afternoon, was found in immolated condition in an under construction building at Gondwana Nagar, Beltarodi road in Manish Nagar on Friday morning. The minor, name withheld, alleged in her police statement that she was burnt alive by group of youths including her neighbour who took her from her residence on Thursday afternoon.
The victim, who turned 12 on Thursday, has suffered around 90% burn injuries and is battling for life at Government Medical College and Hospital (GMCH). Sonegaon police suspect molestation or rape bid on the girl. Medical reports are awaited.
According to the police, the girl had left her home with a bag of clothes, gas stove and groceries. The girl told police that a neighbour named Raja lured him and took her along with him. Though she was unable to give complete details, she told police that Raja's friend poured kerosene on her and Raja set her ablaze in the wee hours of Friday.
The incident came to light after a nearby resident Madhukar Uikey noticed flames from the building. He rushed to check when he heard the minor's screams and found her leapt in flames. Uikey covered her with blanket and alerted police who then rushed her to GMCH.
Police found few liquor bottles, obscene film CDs, cigarette packets and thinner bottles. The sources said that an empty cake box was also recovered from the spot. Primary investigations revealed that the minor girl turned 12 on Thursday and she might have come to celebrate her birthday with the accused. Police sources informed that the girl had left her home with Raja who took her to the building. Sources said that she was set ablaze for resisting rape bid.
Sonegaon police has registered a case.