Nagpur: Finally, it was simply a case of miscommunication, which tragically has led to a wife and family suffering needlessly for 3 days, 'false' suspicion which translated into allegations against the hospital, and a lot of frayed tempers. Not to mention wasted resources in carrying out a post mortem that was not needed to begin with.
When Saoner resident Hukumchand Chokiker (51), a belt operator of Western Coalfields Limited mines, passed away on September 3, his body was handed over to the large mass of relatives, WCL Union workers and neighbours by the Suretech Hospital where he had been admitted and operated upon. He had suffered intra cranial (brain) bleeds due to hypertension and a 'carniotomy' was done to release pressure on the brain. This operation entails a piece of the skull being cut out surgically which is later re attached when conditions are favourable.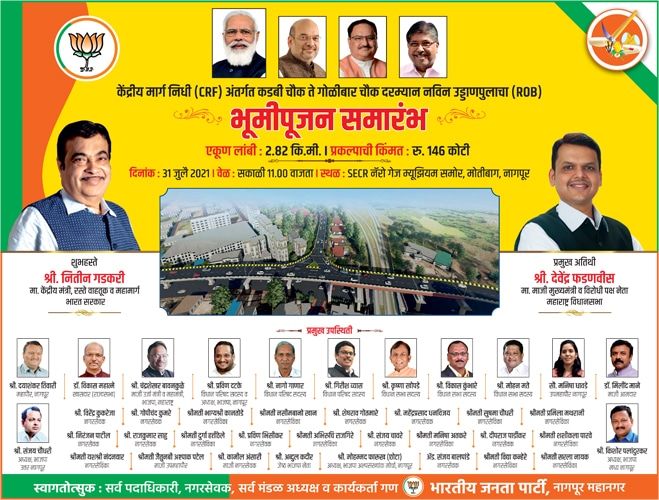 According to Dr. Deepak Deshmukh of Suretech, though earlier the flap was preserved by refrigeration, the norm now is to store it in an 'abdominal pouch' surgically since the body does not reject it as a 'foreign material.'
This process was done on the deceased Hukumchand too, but when he passed away and body was handed over, probably this was not conveyed to the family.
"We do have a Standard Operating Procedure where such details are conveyed, but there was so much rush of people 'attending' to this patient that day that there might have been a miscommunication. Our Doctors may have explained it to some people who did not understand the significance."
This gap of comunication led to Hukumchand's wife getting alarmed when she saw the abdominal cut, sutured up. She informed the police; who could have dispelled doubts of wrong doing by checking with Suretech, which they also did not do. Instead it was decided to send the body for post mortem fearing the worst.
What is surprising is that the Saoner hospital doctors where the body was first taken did not also know about this procedure, or think of checking with the Nagpur hospital.
This chain of miscommunication ended with everyone suffering.
"I was by my husband's side all the time; why did they not tell me about the cut on his abdomen at least?" bemoans Hukumchand's wife Tillotama. (The couple have 5 daughters).
"It would have saved us the trauma of carrying around his body for 2 days from pillar to post trying to get answers."
Why did Suretech not advise relatives on Organ Donation?
As another orthopedic Doctor of the city pointed out to NT, the whole confusion could have been avoided and many other patients benefited if the hospital had advised the brain dead patient's relatives on organ donation, which is the burning need of the day.
His heart, his kidneys, his liver, his eyes, even his skin could have been used to save other patients.
Nagpur has recently seen a few such heartening cases where relatives, when advised, have readily agreed to this humanitarian move, despite their grief.
The story then would have ended on a happier note, for the hospital and organ beneficiaries at least. Hukumchand's family would also have found consolation in the act, rather than having to suffer this needless agony.