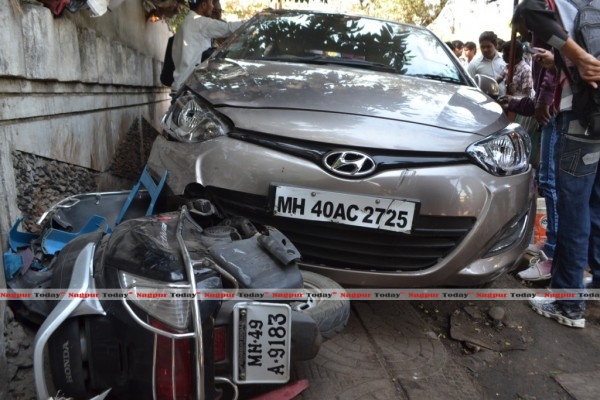 Nagpur News: In a bizarre or freak accident, a Crane bearing No MH-31/ CV 4090 which was dragging a Private Travels bus bearing No MH-04 / G 5971which had a brake failure on Amravati Road towards Ravinagar on the slope between University Campus Square and Hindustan Colony Square. An I-20 Hyundai Car bearing registration No MH-40/AC 2725 overtook the crane dragging the bus from the wrong side and took a turn towards Hindustan Colony on the left side of the road.
Suddenly the Crane which was dragging the bus too had a break failure and rammed into the rear side of the I-20 Car. The Car driver probably a learner rammed careened into the wrong side and crashed into a Tea Kiosk which had a woman and a small child then onto a TVS Scooty bearing registration number MH 31 / BT 8654 and a Honda Activa bearing registration number MH 40 /A 9183 and other people who were standing on the foot-path.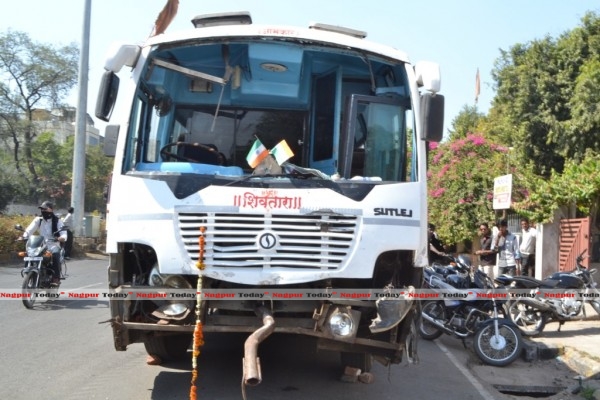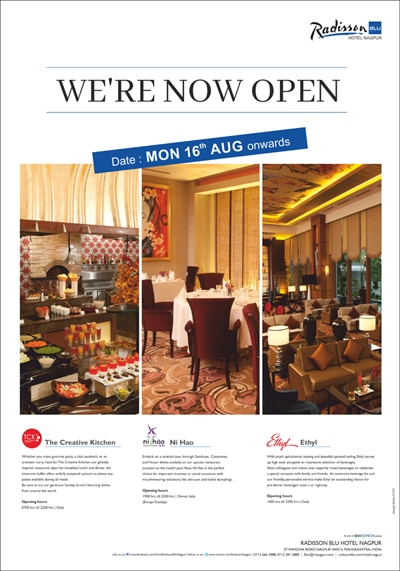 The car had dragged the TVS Scooty, Honda Activa for a considerable distance. The Crane crashed into the end point of the road divider and overturned. The link which was used by the crane to drag the bus broke and the bus slipped away and stopped after some distance. The car driver fled the scene fearing people's wrath.
The Mother and child who were manning the Tea Kiosk were injured. A girl who had come to get her punctured tyre repaired and the puncture repair mechanic had a miraculous escape because they fled after seeing the speeding car heading towards them. The injured mother and child had been taken to hospital for treatment.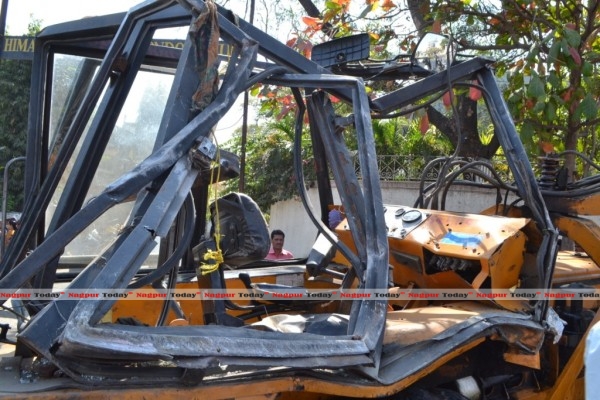 Sources said that since the door of the crane got jammed, the driver of the crane could not escape. The Activa belongs to a Supervisor of NMC and a resident of Bezonbagh  Sohan Chevre. Chevre had parked his vehicle there and gone into the office for some work. The girl named Asmita Bagrule was getting the punctured Tyre of her scooty repaired by a road side Puncture Repair Mechanic Kishore Nayak escaped because they saw the crash and ran away. Till the time of filing the story, the police had reached and were investigating the matter.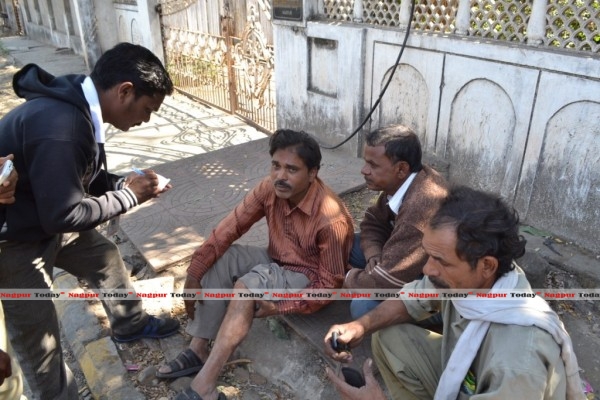 A sweeper who was sweeping near the Footpath got his legs crashed between the Activa and the ground.
One of the eye-witness a mechanic Salim Khan aged 35 years said that he saw death at close encounter. He said that everything happened within seconds. The very thought that he escaped death was like a miracle.
:: Amol Gajbhiye