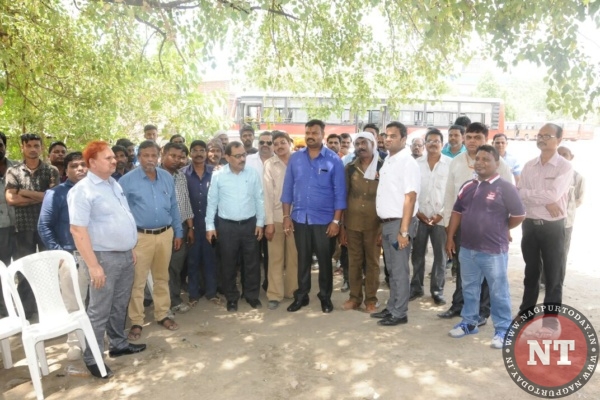 Nagpur: The Chairman of NMC's Transport Committee Bunty Kukde on Tuesday asserted that the civic body is committed to taking care of every aspect of service and health of employees working in Aapli Bus. "NMC will resolve every problem whether it is minimum wages or health issue. NMC is initiating an important step before the next year's Labour Day for taking health care of employees working in NMC-run Aapli Bus service. Treatment will be provided at designated hospitals free of cost. The expenses will be borne by Transport Department," Kukde announced.
Kukde was interacting with Aapli Bus employees during his visit to three depots at Hingna, Khapri and Patwardhan Ground on the occasion of International Labour Day.
The Chairman of NMC's Transport Committee further said the 35 lakh citizens of Nagpur are family members of NMC. Taking care of this family is our duty. For this family only, NMC is running the Aapli Bus service. Even after suffering loss of Rs 7 crore per year, the bus service is being operated continuously. When employees strike work even for a day, the citizens are put to hardships. Loss of Rs 25-30 lakh is incurred. Every problem can be solved through discussion. The issue of minimum wages is also being resolved. A decision on the issue is expected to be arrived within 6-7 months, Kukde hoped.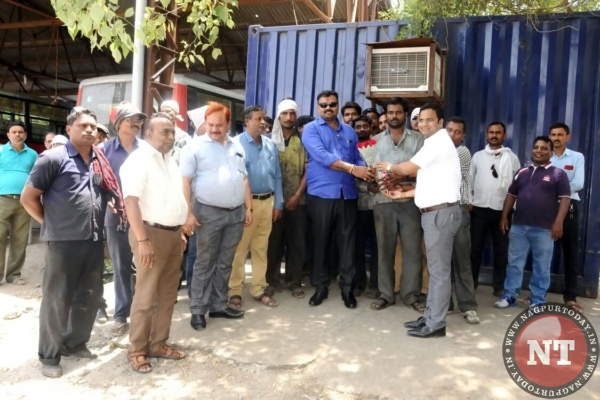 The programme held at Patwardhan Ground Depot was also attended by Transport Department Administrative Officer Ravindra Pagey, RK City Bus Operator Pvt Ltd, Nagpur's Nilmani Gupta, Hansa City Bus Service's J P Parikh, DIMTS' C P Tiwari and a large number of Aapli Bus employees.
Kukde felicitated the best driver, best conductor, best mechanic and other employees for their excellent service.