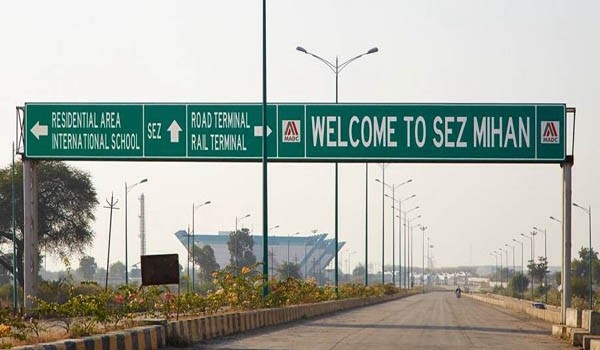 Nagpur: There may be a lot of hype being built around Multi-modal International Hub Airport at Nagpur (MIHAN) – a so called futuristic development zone in Nagpur, but the reality is certainly otherwise. Despite the renewed vigour at political ends to take the activities in Mihan on fast track, it fails to acquire the desire speed. Instead its still crawling at snail's pace.
Official data shows that during the last 4 years there were about 2500 job creations whereas there were only 10000 jobs created ever since Mihan came into being.
Barring Infosys and Tata Consultancy Services (TCS), not other big company has evinced interest in starting their operations here. At present 102 companies have started functioning in Mihan and Special Economic Zone (SEZ).
Well informed sources said that the economic slowdown emerged as the big reason behind the investors' unwillingness to put their money in Mihan. Most of the companies are reportedly yet to emerge from the setback it suffered during the economic crisis that hit the nation recently. Moreover, there are many big companies who had bought big chunk of land but yet to start operations. Followed by the government's order, notices were also issued to such companies but the situation failed to improve. There is 10,000 acres of land in MIHAN, of which, 1300 hectare land falls in SEZ. Out of this 1300 hectare, 1000 acre of land is still vacant in SEZ.
The MIHAN authorities though tried various measures to attract investors as well as local and small industries to set up their establishments but all the efforts also seem to have returned little.