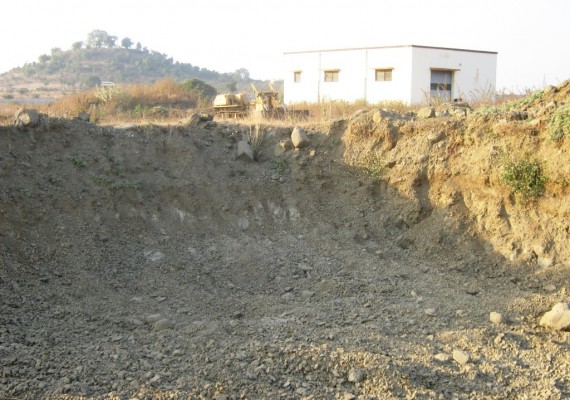 Nagpur News: Constructions are underway on a grand scale for the International Airport at Nagpur. Maharashtra Airport Development Centre (MADC) has been given full responsibility for development work in this regard. MADC, in turn, has outsourced this job to PBA Infra Pvt. Ltd. by contract. A few months ago, PBA Infra was instructed to lay the foundation layer of construction material- a gritty variety of soil called murum for the runway, whereupon the company had asked permission from the sub- divisional office to extract 1000 brass (a unit of measurement for loose material) of murum upon payment of royalty. The company has since been extracting unchecked amounts of soil from the region, despite being permitted only 2 brass per royalty receipt.
According to sources, PBA Infra has been indiscriminately extracting and transporting soil from MIHAN's Mauja Telash area to the airport site without permission. Drivers of the company's ten- wheeled tipper trucks openly state that they do not have the "royalty book" or any receipt to prove the payment of royalty, when asked for it. This is a clear indication of the fact that the District administration is lax towards public and governmental resources that it is in charge of. Villagers living nearby are accusing the district administrations mining department outright, of doing nothing to stop private companies from digging up and taking away as much soil as they need.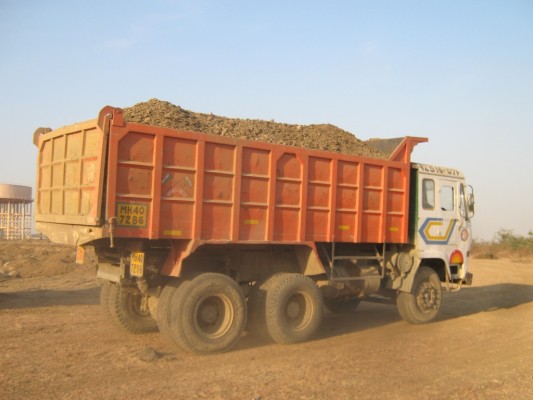 Upon increased public pressure by alert citizens, PBA Infra Private Limited was finally asked to produce royalty receipts. The receipts show permission to extract only 2 brass of soil, whereas 6 brass has already been extracted unchecked. However, PBA official Rane insisted that extraction is being done as per norms.
A PBA Infra employee, under condition of anonymity, said that the company is using stolen material in MIHAN construction sites at the cost of MIHAN. He alleged an understanding between company and MHAN authorities in this regard.
The truth is that the sub- divisional officer concerned with this project had permitted the company to extract 4-5 thousand brass soil from land in Mauja Telash (Khasra No. 84/85), upon payment of royalty, over 4 to 5 instalments. However, around 10 to 15 thousand brass muram has been extracted in the past 2-3 months. Such blatant theft of a limited natural resource cannot take place without the involvement of district administration officials from top to bottom.
According to MIHAN sources, PBA has also been entrusted with the task of levelling the mountainous land in the vicinity, but the company has merely been digging deep into the already uneven land to satisfy its own greed instead. MIHAN authorities had spoken of initiating a probe when the matter was brought before them, but no formal investigations have begun as yet.