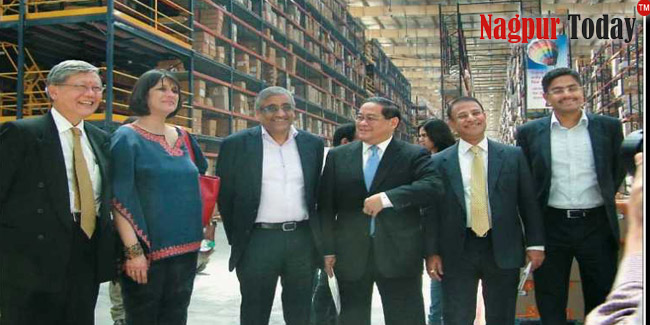 Nagpur News: "Information technology and logistics have revolutionised the supply chain across the globe. In India too supply chain is progressing very fast.
The state-of-the-art distribution centre in Nagpur with world class infrastructure is a testimony of this fact. I am proud to be here at the launch of country"s largest distribution centre," said the group chairman of 20 billion dollar company Fung Group, Dr Victor K Fung on Saturday.
He was addressing at the inaugural ceremony of Future Supply Chain Solution Ltd Distribution Centre at Mihan.
The founder and group CEO of Future Group Kishore Biyani, CEO and MD of Future Supply Chain Solutions Ltd Anshuman Singh, Julia Fung (wife of Dr Victor K Fung) director Rajesh Lunawat, Rakesh Biyani and others were prominently present on the occasion.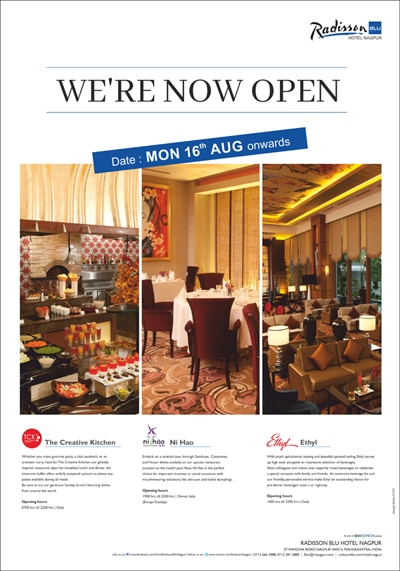 In all, 11 new branches were also inaugurated on the occasion taking the tally of Future Supply Chain branches to 101.
The Future Supply Chain Solution Ltd Distribution Centre at Mihan is spread over 3,67,000 sq. feet area.
The distribution centre became operational in the year 2012.
It has crossed throughput of 400,000 pieces of apparels in a day and company is planning to expand the production capacity to 7 lakh pieces in next 12 months.
The company is also working on second building of distribution centre that would be constructed over 67,000 sq. feet. area.
According to Fung supply chain has now became the back bone on any business.
The competition is no longer between the companies; instead it is between supply chain and supply chain.
"Success of any business depends a lot on supply chain, as emphasis is more on quicker supply that suits the requirement of people," he explained.
According to Fung companies are no longer restricted to a particular geographical area.
Unlike older days a product is now manufactured at several locations in different part of the world.
With consumer becoming more than more selective one has to be flexible enough to grab the pulse of people and act accordingly.
Fung further added that government support is must for the growth and smooth working of supply chain.
The government should not be rigid. The policies should be supportive for private sectors.
The founder of Future Group Kishore Biyani said Nagpur has transformed into a logistic hub.
The distribution centre in Nagpur is one of its kinds and will surely change the way people think about supply chain.
The man who unearthed the power of Indian retail industry, Biyani opined that foreign direct investment in retail trade would not pose a threat to Indian retailers.
"I don"t think foreign companies would have much effect on Indian retailers. After all retail business is all about consumer satisfaction.
They decide the future of retail firm, and it is upto them to choose from Indian retailers or multi-national companies," he said adding, "It is too early to predict the outcome of FDI in retail business". The group chairman of 20 billion dollar company Fung Group, Dr Victor K Fung, founder and group CEO of Future Group Kishore Biyani, CEO and MD of Future Supply Chain Solutions Ltd Anshuman Singh inspecting the Future Supply Chain Solution Ltd Distribution Centre at Mihan on Saturday