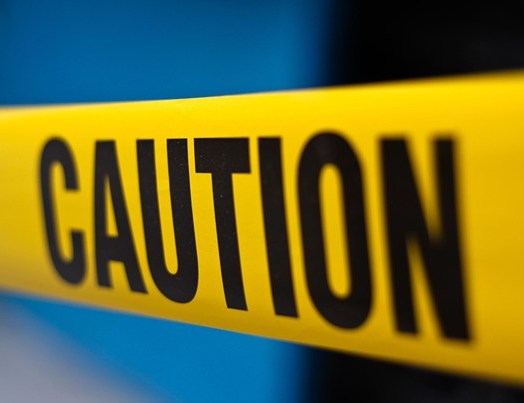 Nagpur News:
The die-hard habit of carelessness, apart from inefficiency, is likely to prove a stumbling block in cracking a murder mystery, which otherwise, would have been an easy one had the MIDC police acted swiftly. The case pertains to a Kamgar Colony Jaitala resident Anil Khutel. Anil's body was found in a bogie of Khajoraho-Kanpur Passenger Train on March 5, 2013. From then onwards, mystery shrouded the murder of Anil, whodunit, the reason, how he reached Uttar Pradesh, still remain a suspense.
However, the role of MIDC police is also questionable. Even top police bosses have taken the lapse on the part of MIDC police seriously, and considering to hand over the case to Crime Branch. The investigating officer PSI Kale said, according to Shivsagar Radhari Valmiki, a resident of Dhavsar, Banda (Uttar Pradesh) informed that his son Anil Khutel was staying as tenant in Kamgar Colony, Jaitala. His elder son, too, was staying in Nagpur with his family in another area.
On March 3, Anil left the house without informing anybody. In between Anil was murdered by unidentified person or persons, and to wipe out any evidence, Anil's body was put under a seat of Khajoraho-Kanpur Passenger train coach. When the train reached Banda in Uttar Pradesh on March 5, some passengers spotted Anil's body. The passenger immediately informed the Railway Police who took out Anil's body and searched it for any clue about identity, residence, city etc. On the basis of some papers found from Anil's pockets the police established the identity of the body as that of Anil Khutel, resident of Kamgar Colony, Jaitala in Nagpur. The Banda police then contacted Shivsagar Valmiki about the incident.
On the other hand, Anil's elder brother moved MIDC police station for lodging a missing complaint. But the police, instead of filing a complaint, asked him to search for Anil himself. However, when the brother and some other relatives of Anil were just outside the police station, they received the tragic news about Anil. After hearing the tragic news, Anil's elder brother left for Uttar Pradesh. After returning from Uttar Pradesh, Anil's brother again approached MIDC Police. This time also, the MIDC police initially refused to file an FIR about missing of Anil. However, after several appeals and efforts, the MIDC police filed an FIR over missing of Anil knowing fully well that Anil was murdered. Two policemen from Banda had visited Nagpur in connection of Anil's murder.
When they searched Anil's room they had found a love letter and a suicide note. The letter had mentioned that he was in love with a girl residing in the same locality. However, when the girl's family shifted to Khamla, Anil too left the brother's house and went to stay at Kamgar Colony in Jaitala.
Meanwhile, Uttar Pradesh police registered the case Anil Khutel's death and handed over the investigation to MIDC police after three months. The then PSI Bondse had registered a murder offence the unidentified persons. Now, PSI Kale is investigating the case. Kale said he will have to investigate the case from the beginning as much time has elapsed.
The image of Nagpur police, specifically the MIDC police to be precise, is getting tainted and tainted day by day. The die-hard habit of uttering the words: Why? When? Who? Where? These are common words uttered by police whenever a citizen approaches them for filing a complaint on any problem.