Micromax Canvas 3D offers much superior experience than predecessors, but has shortcomings too.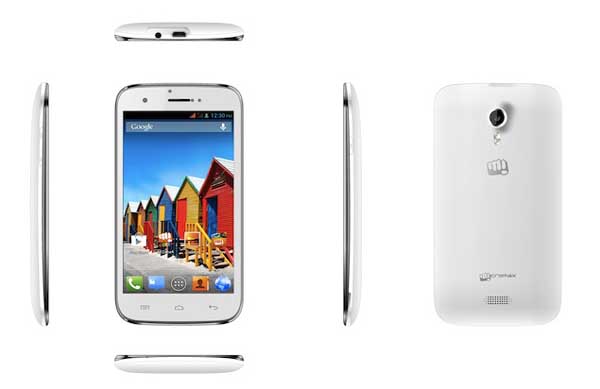 MICROMAX CANVAS 3D
Rating: 3/5
Price: Rs 9,999
Specs: : 5 inch display; 5MP camera; 1.2GHz dual core processor; 512 MB RAM; 4GB internal storage, 32gB expandable; Wi-Fi, Bluetooth; Dual SIM; 2000 mAh battery
3D smartphones are not really new. In fact, even some features phones used to tout this feature a couple of years back. Though they offered a glass-free 3D interface, the experience was horrible to put it mildly.
The Micromax Canvas 3D too offers a glass-free 3D, but with a much superior experience when compared to its predecessors. At first look the Canvas 3D is a normal Android smartphone, but the 3D Space icon in the app launcher literally gives it a new dimension. This space is the 3D hub and comprises a 3D gallery, 3D guide, 3D YouTube, 3D camera, 3D games and 3D videos. All these options have a pop-out 3D effect. Strangely, the game does not come pre-loaded with any 3D game except a trial version of Fruit Devil. But there is a list of games that can be purchased from Google Play Store.
The Canvas 3D has got a 5-inch 3D display on a design that in nothing to write home about. After looking at some good hardware from Micromax in recent times, the Canvas 3D feels too broad and heavy to hold. The power key and headphone jack have been placed at the top with the volume controls on the left and power key on the right panel. Below the display are three touch keys for options, home and back.
But the 3D effect on the Micromax Canvas 3D is far more impressive than what we experience a couple of years back on the HTC EVO 3D and LG Optimus VU. It is hard to watch this content for a longer duration without straining your eyes. Though the device doesn't come with a 3D glass, we realised that using even a passive 3D glass reduces the strain considerably.
Usually a 3D camera has two sets of lenses for capturing stereoscopic images, but the Canvas 3D tries to do this with a single lens and that shows in the images which are nothing great. Running Android Jelly Bean operating system, the Canvas 3D has got a 1.2Ghz dual-core processor with 512MB RAM. It has got an internal storage of 4 GB with an expandable memory card slot supporting up to 32GB of expandable memory. The 2000 mAh battery onboard lasted us a day and half while watching 3D content.

BAG IT OR JUNK IT?
A great effort, but with shortcomings
Source : businesstoday