Metro workers manage traffic while cops busy writing challan receipts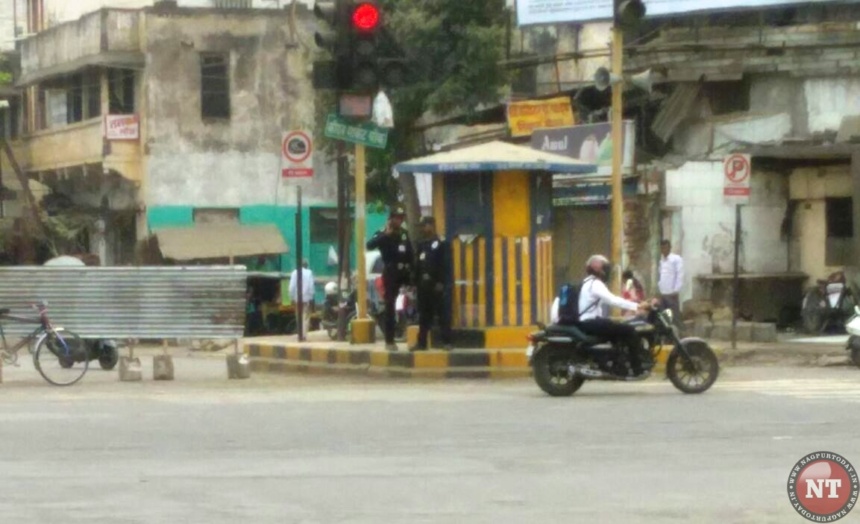 Nagpur: The Metro work in Nagpur is in full swing. Simultaneously, the construction of cement roads is also going on. In such a situation, due to the ongoing works on such a large scale, the citizens have been facing problems of traffic jams at various squares in city. Regardless of their responsibilities the Metro employees, have been taking care of the traffic operations. The traffic cops are rarely seen managing the traffic most of the time they are busy giving the receipts of the challans standing in one corner. This view can be seen in various places in the city including Cotton Market, Anand Talkies, Dhantoli, and Morris College Squares in the city.
A woman recently died in an accident a few days ago in the city. After which political organisations staged a protest. Jai Jawan Jai Kisan's Prashant Pawar said the the traffic police, is not managing the traffic but writing the challan receipts. There are place where there is really a need for traffic police personnels as there are traffic jams daily. Due to these traffic problems even the people are furious.