Metro cautions public about bogus job offers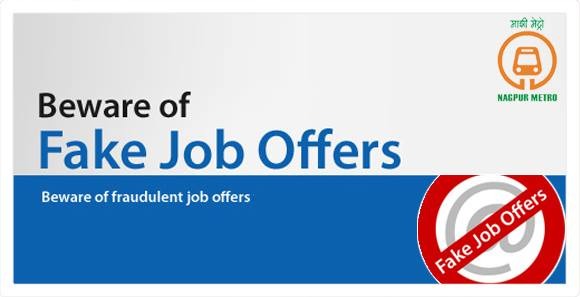 Nagpur: Maharashtra Metro Rail Corporation Limited (MMRCL) has again warned citizens not to fall prey to claims of jobs in the organization. Alarmed over rising cases of fraud being perpetuated in its name, MMRCL clarified that all its requirements for any posts is advertised on its website www.mahametro.org. The recruitment process is not conducted through any third party and hence citizens should not fall prey to false promises of anyone.
Citizens are being lured to get jobs in Metro on social media or elsewhere and citizens are being deceived, so people should not deal with any such person and beware of deceptive temptations. Everyone should take note of this and thoroughly investigate before falling prey to such bogus claims. Therefore, if any information regarding recruitment is received, it should be fully verified through the official website of Maha Metro or Metro Bhawan Metro Rail Office and also contact toll free number: 18002700557.