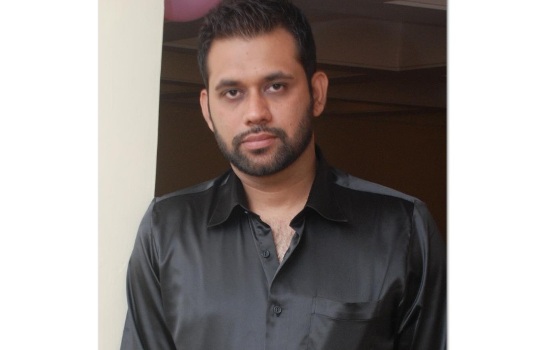 Nagpur News.
An Awareness lecture on de-addiction from Drugs, alcohol and Tobacco was delivered to the Industrial branch students of Ramdeo Baba Engineering College on Saturday October  12.
Aliakbar Maimoon was invited to give an awareness talk on De-addiction by Crescendo Nasha organized by Tirupde College at Ramdeo Baba Engineering College. In his talk Mr. Maimoon mentioned ways of creating awareness and explained modalities which could help people with addictions and the family members of the addict.
During his interactive talk with the students he mentioned the signs and symptoms of the addicts. He asked a very simple question about "How many addicts are aware about how to come out of addiction?" and a then explained various modalities such as Meta-Health, Emotional Freedom Techniques, Pranic Healing and Access Bars were explained to the students.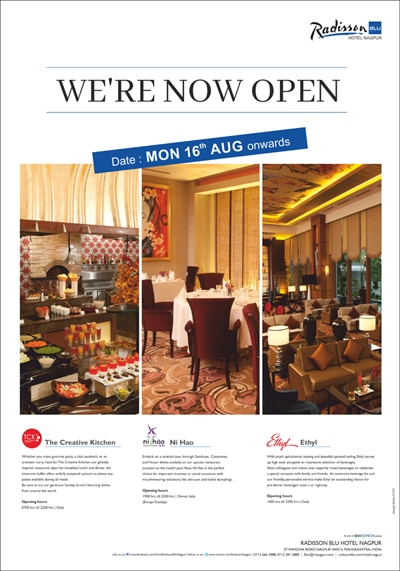 Meta-Health – META-Health is not a therapy, it's a diagnostic system, and it's a stress-based analysis. META-Health is based on the Body-Mind-Spirit-Social connection and integrative medicine and redefines our understanding of the dis-ease, healing and health process completely.  META-Health is the art, science and practice of Body-Mind-Social Health with a focus on how specific stress triggers, emotions and beliefs affect specific organ symptoms. META-Health is practiced by all types of health professionals interested in a precise and effective Body-Mind-Social diagnosis and therapy.
Emotional Freedom Techniques – EFT roots are in acupuncture, kinesiology and psychology. It has been observed that EFT relieves symptoms by an unusual tapping on meridian points with finger tips while focusing on the problem, a release in the flow of energy through the meridian system takes place clearing the physical or emotional pain being worked on by resuming the body to normal functioning. Research reports a typical success rate of 80-95% for many conditions.
Pranic Healing – Pranic Healing is the scientific use of prana (energy) that accelerates the body's natural healing process.  Prana is that life energy which keeps the body alive and healthy. Pranic Healing is a very effective, comprehensive system of subtle energy healing that utilizes prana (or life force) in balancing, harmonizing and transforming the body's energy process. Pranic Healing is based on two basic principles (a) Law of Self-recovery and (b) Law of Life Energy.
Access Bars – The Bars are a series of 32 points on the head, which when lightly touched release old energies stuck in the brain and the body, allowing for tremendous and easy change. They store the electromagnetic component of all the thoughts, ideas, attitudes, decisions and beliefs that one have ever had about anything. There are Bars for healing, body, control, awareness, creativity, power, aging, sex, money etc. Few minutes can erase 5,000 to 10,000 years of stored points of view. At worst you feel like you have just had the best massage of your life. At best your whole life can change into something greater with total ease.
Mr. Maimoon concluded the awareness programme along with students on the note of "SAY NO TO ALCOHOL, DRUGS, SMOKING, and VIOLENCE"…
Professional Background:
Aliakbar Maimoon a Graduate in Psychology from University of East London and also an  Access Bars Facilitator, EFT Practitioner, Matrix Reimprinting Practitioner, Meta-Health Practitioner, NLP Practitioner, Hypnosis Practitioner, Pranic Psychotherapy, Certified Angel Card Reader. He is a member of the International Meta-Medicine Association; International Why am I Sick Association; Association for the Advancement of Meridian Energy Techniques.
He sees clients as a whole person and coaches them on all aspects of their lives such as Physical, Mental, Emotional, Spiritual, Social, Biological and Environmental. His approach is tailor-made to the need of the patient drawing on powerful techniques from the modalities mentioned above. His patients are people with Addictions like Alcohol, Smoking, Sexual, etc; Eating disorders like Anorexia Nervosa, Bulimia Nervosa, Binge eating etc; Psychological issues like Depression, Anxiety, Stress, Mood disorders, etc; Digestive Problems; Bone issues like Neck pain, Shoulder pain, Back pain; PCOS, and other diseases in general.