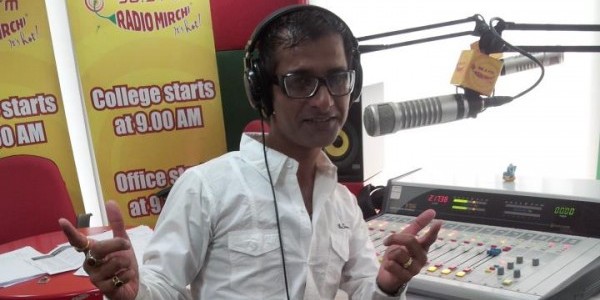 According to latest reports Radio Mirchi became Nagpur's number one and hottest radio station. When listeners were asked about the station they had many reasons to choose it as the best radio station in town. One of them was the melodious music. From morning till late at night, the station delivers the best music and commentary. Today our Youth Icon is none other than the man who has a great voice. An RJ, singer, a poet and a cricketer- RJ Rajan a.k.a Rajan Rangeela. The man who can make you laugh, make you smile and make you say "Kya Zamana tha ".
Nagpur Today: Describe yourself in few words.
RJ Rajan: Mobile, sweet to talk to and have patience .This is me. This is Rajan.
Nagpur Today: How did your start your career?
RJ Rajan:  Guruji told me, "Sikka aisa bano ki chalo aur chamko. Khota sikka mat bano". Be the master of all.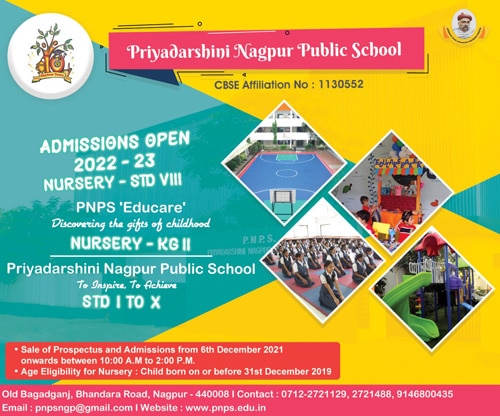 Nagpur Today: How did Radio Mirchi happen?
RJ Rajan: I was not born an RJ. Before coming to this field, I presumed that it is easy to be a radio jockey, but it is difficult. I started my career as a dancer. That time people in the society gave no respect to a dancer, then I thought If not a dancer then I can be a singer and I came to know there is no value of singers either. So my Godfather, Mr. O.P .Singh told me that I can do wonders in anchoring .Though he knew I can be a good choreographer, but not a good singer. But I can be an anchor". That time Radio interviews happened too but I used to do my show and earn 500 rupees but never gave any interview. I wanted to be in a commitment and so I did my hosting assignments.
But my parents told me this career has no future and  I will not be able to reach anywhere. So I left entertainment for 7 years. I joined Johnson and Johnson from the very basic level and 5 years later I was their Zonal Head and Sales Promotion Head (M.P., Chattisgarh and parts of Maharashtra  & Gujarat ).
Life was all set-good salary, good life. But again, my father was unwell.  I was called back. So I came back and thought my parents are more important than my job. The moment I came back to Nagpur people came to know and I started getting shows and my earnings went on and on. Then my friends asked, "Why don't you join radio again?" So I gave an interview and I was rejected because they did not require a male RJ. Later, I was given shows when opportunity knocked on my door for hosting one of the biggest events of Nagpur "Ahimsa Daud". I would like to thank Mr. Vishal Muttemwar who gave me the chance to host the event at Yeshwant Stadium where I was told to introduce the cast and crew of 'Ishqiya' where Arshad Warsi and Vidya Balan told me they liked my compeering. One of my close friends, Amol Shende (an RJ and a TV Anchor) told me to go for an interview for the new opening at Radio Mirchi. So I went for the interview and then went thru all rounds but all I can say is I became a radio jockey because I WAS MYSELF.
Nagpur Today: What is the oldest pair of jeans you have?
RJ Rajan: Just a 2 year old one, but I live purani jeans because I think 'Purani Jeans'-the show,has also taught me a lot of things. Old songs and their trivia behind them teaches you so much, it's like a father teaching a son.
Nagpur Today: What is the most memorable moment on 'Purani Jeans'?
RJ rajan : Dharam Paji's interview, speaking to Amitabh Bachchan and Suresh Wadekar. My biggest prized possession is all these people's mobile numbers. Hahahahaha!
Nagpur Today :Let's have a Rapid Fire round with you
Your Favorite Film: Kabhi haa kabhi na. My friends always thought my life story is portrayed in this film.
Your Favorite Actor: Amitabh Bachchan.
Your Favorite Actress: Meena Kumari and Madhubala.
Your Favorite Food: Desi food- Jhunka bhakar and aate ka halwa.
Your Favorite Holiday destination: Goa and Gangtok. But I want to go to Las Vegas.
Your Favorite place in Nagpur: It's a secret. But if you insist Jhunka Bhakar Kendra Netaji Market, Sitabuldi.
Your Favorite Sport: Cricket. I've played in the under 19 category for Maharashtra.
Nagpur Today: One message to the ones who want to make a career in radio jockeying.
RJ Rajan: Everybody is talented, the one has is yet to realize that what you want to become, just don't get into it because you think it's a fashion. If u feel that u can be an RJ, keep trying.
Nagpur Today: What's the most memorable moment of being a radio jockey?
RJ Rajan: Off air, people started giving me respect in society. They gave me a great welcome and after I saw that happiness on my parents' face I was very happy. On air, it was Rakshabandhan and I was working and my sister Jaya and Kavita came to the office and tied Rakhi on my hand in the studio. So it was touching and then we all cried. Why, I don't know but it was memorable.
Nagpur Today: What is that one thing about Rajan that people don't know?
RJ Rajan: If there is any latest mobile in the market, the next day I will have it. I am crazy about mobile phones. I keep changing and getting new handsets. Change is the spice of life.
Nagpur Today: Do you want to thank someone?
RJ Rajan: There are some people, who I think deserve a big thank you from me- My guru Mr. O.P. Singh, my friend Amol Shende, RJ Soni, Ganesh Salian and my present bosses Emanuel Singh and Neha Sinha. Aap nahi hotey hum na jaane kahan hotey.
Nagpur Today: Any message to the people who love you?
RJ Rajan:  Dua main yaad rakhna kyunki meri dua mein aap hain.
– Yash Raj Trivedi