Nagpur.
Winter is suddenly upon us after playing truant in the first week of November. Mercury has dipped 6 degrees just in the last 48 hours. From an average of 18 degrees last week it has come down to almost 13* on Monday. The coming week is forecast to be colder.
This cold wave, coupled with the pollution left behind as a Diwali 'gift' from Nagpurians to Nagpur, has ensured that many are suffering from coughs and cold. Every household has one patient at least with throat infections/ coughs/ running nose and fever.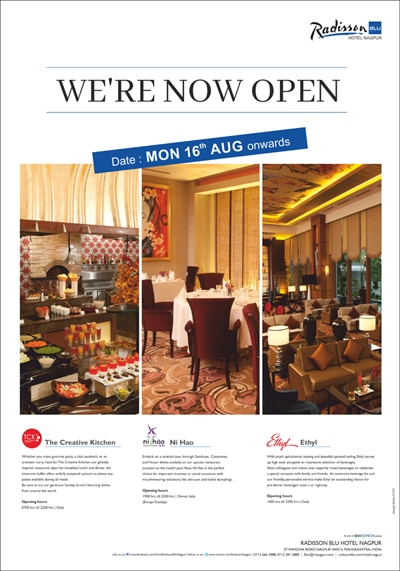 Nagpur winters are very dry, so the cold leads to more allergic reactions.
Though the Pollution Dept had optimistically 'concluded' that less crackers were burst this year so air pollution levels haven't risen dramatically -the fact is that the phataka sellers will tell you that crackers worth crores were bought and burst.
In our quest for more 'colorful' and louder crackers we are releasing toxic gases like Aluminium, Sulfides, Lithium and even the dreaded Arsenic into our already dusty environment. In winters, the atmosphere is such that heavy air tends to move downwards and not dissipate with the light breeziness of summers or monsoons. Air pollution naturally increases in winter months which we have added to with indiscriminate bursting of crackers.Added to that is the already bad vehicular pollution we already have. Respiratory tract infections are a result.
Along with coughs and colds, respiratory ailments like Asthama and Bronchitis are also on the rise suddenly. Cold weather also brings with it mosquitoes which increase due to bad sanitation and garbage piled up on road sides. This can result in Malaria and Dengu to which people already down with cold and fever will be more susceptible. NMC seems to have turned a blind eye to this menace till now.
Since many patients are taken to private clinics and hospitals for treatment there is no record with the Govt. Health Deptt of the incidence of infectious diseases.
In such circumstances it is up to us to take proper precautions, especially where children are concerned. Ensure they wash hands regularly with soap and maintain hygiene. Also persons with coughs and cold should cover their mouth while sneezing and coughing to not spread infections!
Let us all enjoy the rare cold weather when Nagpur seems like a hill station rather than the arid Arabia of summers. Be healthy…next year, say no to crackers!!!