This 4-day event showcases products on the development and growth of the agricultural sector. Being held at Nagpur, the show will highlight the scope where the Indian agricultural sector can achieve new height of success in the agriculture & forestry industry.
Nagpur: 'Agro-Vision,' a 4-day event being organized since the past six years under the guidance of Union Minister Nitin Gadkari, will be held from December 11 to 14 this year at Reshimbagh Ground.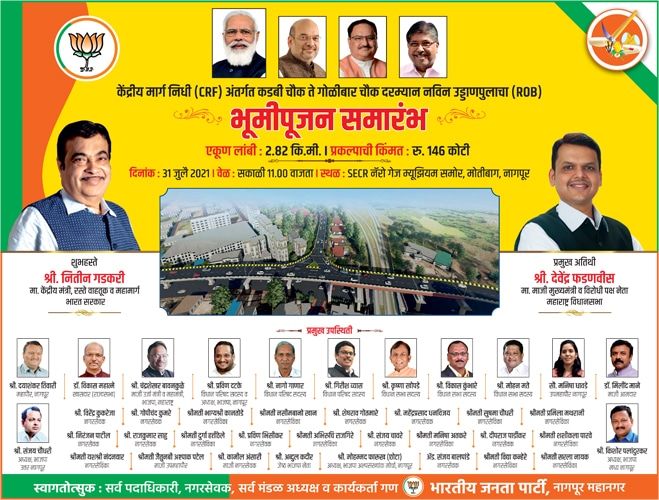 Gadkari, briefing media on Saturday said that around five lakh farmers from Vidarbha, Madhya Pradesh, Chhattisgarh and other parts of the country will participate in 'Agro-Vision.' Latest trends in the field of agriculture and innovative farming techniques will be showcased at the seventh edition of the event. Experts from farm-related areas and agriculture product manufacturing companies will share their views with cultivators at event, one of the biggest agriculture fairs in the country, stated Gadkari.
Union Minister for Shipping and Transport Nitin Gadkari, who is the chief promoter of 'Agro-Vision', said the mega expo will provide a platform to farmers to know about the latest trends and innovations in agriculture with focus being on dairy sector, a segment where Vidarbha lags far behind other regions of the State. A special guidance camp will be organized during the four-day event. The National Dairy Development Board (NDDB) will be roped in to provide guidance to farmers in Vidarbha. "The farmers are to be made self-sufficient. And for this transformation, a 25-year plan looking into the needs of the future has to be drawn.
Lack of proper knowledge results in farmers suffering huge losses. The people's representatives should embark on creating awareness among farmers on benefits of Soil Health Cards which facilitate farming in accordance with the quality of farm lands and avert losses. The farming is getting costlier and costlier with every passing day. Therefore need is to link other sources of employment with the farming," said Gadkari and added the mega expo will provide a platform to farmers to know about the latest trends and innovations in agriculture.
Guardian Minister Chandrashekhar Bawankule said that the State Government is always ready and committed to extend necessary help to farmers. The huge backlog in Vidarbha and Marathwada is due to absence of pump connections to farmers. He said the State Government will make concerted efforts to remove the backlog of pumps by 2016. A special scheme is being implemented in the state by which solar pumps are being made available to farmers. Under the Jalyukta Shivar scheme, 1800 tanks are being created in Nagpur District and once the work is completed, the ground water level in the district will increase benefiting thousands of farmers, claimed Bawankule.