Nagpur: On the occasion of International women's day, lets meet the lady cop who manages the traffic in the city with ease.
Mangala Harde PSI Traffic Sadar always had a dream of becoming an officer and achieved it through her hard work and dedication.
Nagpur Today spoke to PSI Mangala Harde while she shared her journey of achieving her dreams and revealed how she tackled hard times.
-What challenges you faced during your posting?
After my MPSC exam, I had a training for a year and was appointed at Kotwali police station where I was handed over a case of 14 year old girl who was raped by her father and was dragged to flesh trading business for food and money, It was a difficult case for me as the family was completely scattered and separated but eventually found all the accused and ensured justice to the girl.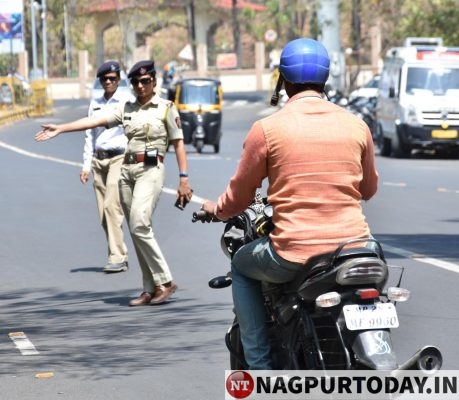 Then, when I was appointed at Ajni police station and on the first day riot took place and the situation was hard to handle by all of us we had to manage the people and control the situation cautiously. We eventually succeeded in controlling the masses.
Being in traffic department, we have to face lot of physical as well as mental challenges and while taking action against traffic violators many females me for help and share their story and difficulties to which I help them in a best possible way. While our training we are taught that we have to work for the nation selflessly.
Our Government should decrease the working hours of all the lady officers as we have to manage our families and have many responsibilities on our shoulders. I hope our government act soon on it.

-How today women's day celebration is different from previous years
Earlier in India people were not aware of Women's day and did not treated woman properly. We should be thankful to people like Saviitribai Phule who fought for women's right. She taught us that if one has the will than nothing can stop us from achieving our dreams.
I feel proud when I meet the eminent female personalities as they inspire us to achieve our dreams even after facing all the criticism and difficulties. We should idolize such eminent people in our life and follow their path.
-Any message to the girls.
My only message will be to follow your dream and strive to achieve it. We are no less than anyone else. Have a positive mind set and achieve your goals. Do not be dependent on anyone you are a Hero in every way.
By- Abhishek Tiwari