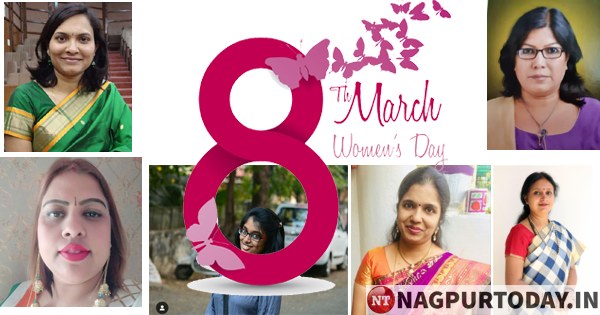 Nagpur: More power to women for their significant contribution towards nation's progress as well as their dedication towards their families. Women of today have not only carved a distinct niche in various walks of life but also affirmed their identity as an epitome of prosperity and happiness. And here's the best time to express our gratitude towards all those lovely ladies out there, who have made our lives worth living.
On the occasion of the International Women's Day, Nagpur Today presents few of the city women who through their sheer determination, poise and grace, made a significant change in the society while also maintaining a perfect balance between their work and family. Here's their views on what it takes to be a woman…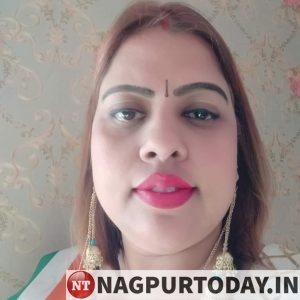 How safe are women?
Dr Vasundhara Rai, a multi-talented woman currently serves as a president of Late Vishwanath Rai Bahuuddeshiya Santha & is currently active in social work, literary works and other cultural fields. Besides being a social worker, she is also a writer/poet.
She says, "As a woman I, there has been a positive change in life of women for the past few days. One can feel it and see it right from villages to metropolitan cities.
But these educated, well dressed woman as well as those working as domestic helps gives us a question to ponder over.
How safe are women physically and financially???
—————————————————————————————–

Everyday should be women's day
Chetna Tank, a political leader and a director of Lalita Public School has many responsibilities on her shoulders. Being a mother, teacher and a political leader one faces many challenges and with support of your family one can face any challenges.
Sharing her views she said, "I believe that Women's day should be celebrated everyday as women are now ahead in every field vis a vis men. I believe that a teachers must communicate to the students and teach them in a playful manner way for them to learn easily. I want everyone to be happy safe, and to respect women.
Wish you all a Happy Women's Day.
—————————————————————————————–

Men should help women in daily work
Sheetal Ugale, Chairman of NIT Nagpur was happy that with every passing year the awareness on women safety and celebration of Women's day has been increased. "In this world, if women are treated properly then the celebration of Women's Day will not be needed", she said.
Women already perform multiple task and work harder than men. Men should also help the working women in their daily work. The society should be human centric and should treat everyone equally.
——————————————————————————————-
Appreciate for what she is…
Sahiba Dhandhania is a young entrepreneur from Nagpur. Sahiba floated her first startup at the age of 21, an EdTech enterprise with a strength of more than 200 people. Her startup company was awarded the best startup on campus by Economic times in 2015 for the unique model & unparalleled growth.
My only request to all aspiring women out there is, the next time you hear about a successful woman, don't think about how rich her father must be to have supported her, or how she might have a husband who created a business just for her, just appreciate her mettle for who she is, as today we need to drive a change together.
——————————————————————————————-
Superhero without cap
K Sujatha, Unit head at Wockhardt Hospital wished all a blissful celebration of Women's Day.
She says, "Being a working women has it's own advantages and disadvantages as well. We have to work harder to achieve our professional goals as well as manage our families. Women of every family are a superhero without a cap and need more attention. We need to come forward and show our talent to the world. Be bold and free and keep working hard in life."
———————————————————————————————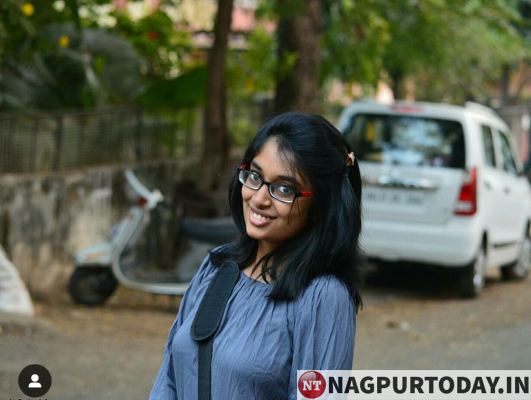 Believe in your choices
Dr. Aishwarya Kumar a photographer started her photography journey 3 years back and learnt many valuable lessons. She viewed, "Recognition for your work has nothing to do with your gender. It all depends on your skill set.
My only motto is to have confidence in your work and never develop an attitude or an ego because humbleness is what defines an artist."
She adds, "All I want to say in the end is no one is extraordinary it's just the choices that you make. So believe in your choices."
———————————————————————————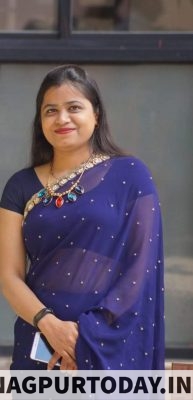 A paradigm shift

Neeti Badiye a teacher from Government Institute of Forensic Science Nagpur said that families have become more supportive of working women now a days.
"Managing work has also become easier as my husband contributes equally at home and office works. There is no 'shame' involved in even cooking food or helping with other daily household chores. Also, both my parents and in-laws are very understanding and ofcourse supportive in our academic growth. They understand our busy schedules better.
Instead of celebrating just one day as women's day, we must celebrate and appreciate womanhood every day. The many roles that a woman plays are not hidden from everyone. A daughter, a sister, a friend, a wife, a mother, a colleague, every single role is important and deserves respect.
———————————————————————————-
Helping others is the biggest achievement
Karishma Gillani, an animal activist, teacher and a role model to many, has been working for animal welfare since many years. Being a mother we understand the pain of every creature, animals and this has inspired me to work for animals.
I am happy that now people are aware of this day and I am thankful that people are wishing every woman the same. Being a teacher I always advise students to help others as it is the biggest achievement one can get.
My mother Ishwari Devi Khushalani was my inspiration and I followed her path and became an animal activist. I wish all the women a great life ahead and wish them a Happy Women's Day.
————————————————————————-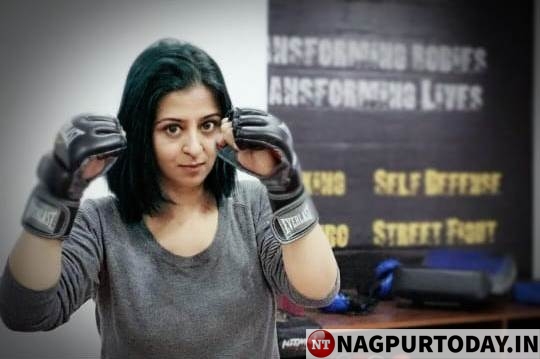 Let women feel their existence
Sharing her views, Sangeeta Dogra, a wildlife said, "There are so many stereotypes still for a women. Women in wildlife is one of them. Women are a multi taskers, and nothing seems to be too difficult. Obstacles are certainly there but there is no problem in the world which doesn't have a solution.
Women are more caring, protective, nurturing and aggressive in perfect balance. Women are more of strict rules & discipline that's what is much needed in forest frea.
Only challenge for women that is very difficult to handle, is rumours: Change is the only thing which is constant. Women's existence was always there but they had to prove their existence. It is not important to make way for women but it is important to let women to feel their existence.
——————————————————————————————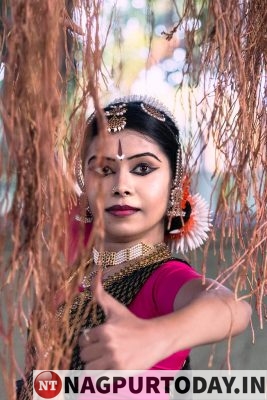 Displaying valour of Rani Lakshmi Bai
Pooja Hirvade an eminent Bharatnatyam dancer who has gained a name in the field of classical dancing spoke shares, "As women's day is here, I am already engaged in many programmes organized in and around Nagpur.
I love to attend these events this time of the year as I learn so much by interacting with other women.
Last year I was awarded with Women Achievers Award by a publication house for my contributions in the field of art and Culture.
This year too I am celebrating Women's day by portraying Rani Lakshmi Bai,one of the iconic lady of India (who as little Manu was a perfect example of a daughter, who as Lakshmi Bai was devoted to her husband and who as a RanRagini fought bravely with the Britishers for the freedom of the country) in Naari Jayathe ballet to be staged at SCZCC, Nagpur.
Nagpur Today Wishes a Happy Women's Day to all the Hero's out there.
By – Abhishek Tiwari