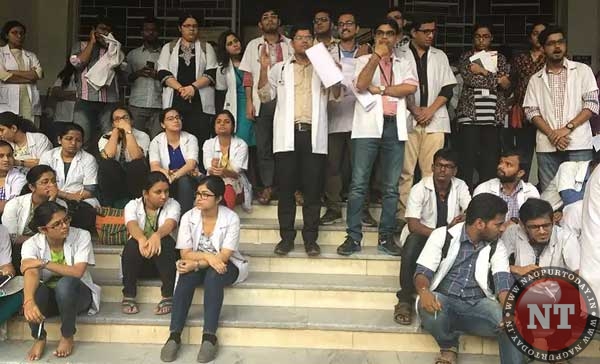 Nagpur: Nearly 350 medical interns from the city are on indefinite strike since June 13 to press for te demand of increased stipend. 200 medical students from Government Medical College (GMC) Nagpur and 150 students from Mayo Hospital have joined the State-wide indefinite strike, due to which hundreds of patients coming to GMC and Mayo Hospital are facing severe problems.
Many patients had to suffer and a few casualties were also reported at the GMC due to the strike previous year also.
The situation this year appear similar as several patients and their attendants in the operation rooms, OPD and other departments are waiting for early medical attention and treatment. The State Government has not responded to the strike even after three days. The Association of State Medical Interns Maharashtra has called a meeting on Saturday 16 June to discuss the further strategy.