Media should not discuss the length of a dress: Arjun Kapoor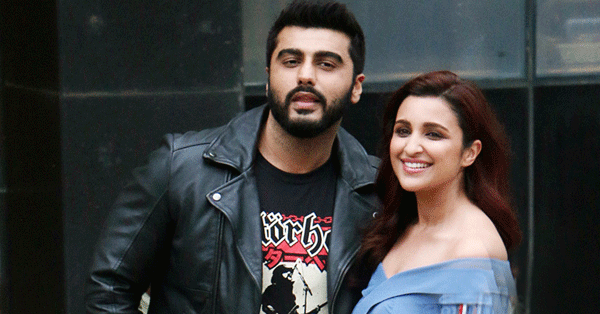 Time and again, Arjun Kapoor has bashed the social media trolls who attack his stepsister and actress Janhvi Kapoor for her choice of clothes. In his posts, the actor has often blamed the media for giving importance to these trolls. At a recent event organized by the India Today Group, Arjun spoke at length about the negativity in the virtual space and how media should stop amplifying it. He said, "If you are talking about the length of a dress, media should not discuss it. Media plays it up if a troll talks about someone."
The actor was accompanied by Parineeti Chopra, his co-star in Namaste England. Talking about the same, Parineeti said that disrespect for actors was increasing by the day.
She said, "In my six-year career, I have seen a lot of change. Where people should appreciate and respect someone for their acting, they don't. All of that is flushed out. People have a strange power now, thanks to the internet. Their cameras are always on; be it at the airport or when you want some personal time, they are always recording you. The disrespect for actors is increasing – and I think that should stop."
Arjun said that with the advent of the social media, celebrities were now in reach of the common man that has given negative people a high.
"We have become accessible and we react. That gives negative people a high. I am available every day. Earlier, it wasn't as khullam-khulla. The aura around celebrities is gone today," said Arjun. (Parineeti Chopra takes a funny dig at her Namaste England co-star Arjun Kapoor for dancing with other girls)
Namaste England, that sees Arjun and Parineeti pairing up on the big screen after six years, is slated to release on Dussehra on October 19.