McDonald's finally arriving Nagpur at Trilium Mall near Medical square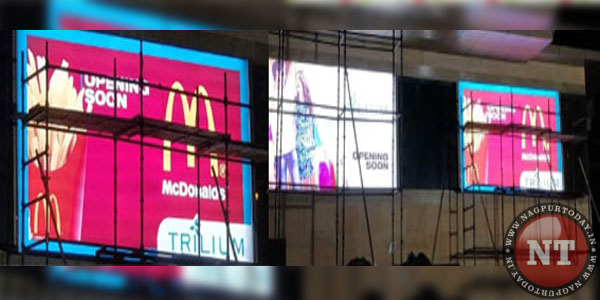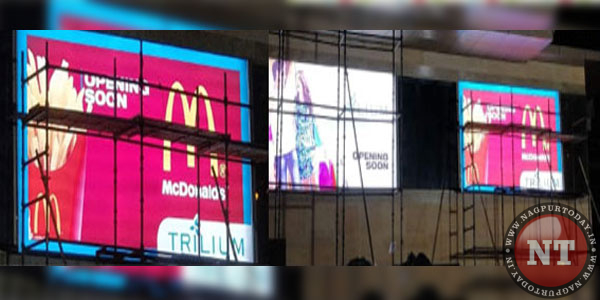 Nagpur:The long wait for McDonald's will soon be over! Coming up as a delightful surprise for all the food lovers and those who binge on quick food diet, McDonald's outlet will be opened soon at an upcoming mall near Medical Square.
The Tata Group is coming up with a Trilium Mall in its township Tata Capitol Heights at Rambagh on Great Nag Road. A huge billboard of McDonald's outside mall area has been catching fancy of food lovers these days.
Even as a major chunk of project is nearing completion, the food enthusiasts are looking forward towards the McDonald's outlet.
McDonald's is an American fast food company, founded in 1940 as a restaurant operated by Richard and Maurice McDonald, in San Bernardino, California, United States.
For long, the fast food patrons have been awaiting the arrival of this fast food giant as the bigwigs like Dominos and KFC had entered in, while Panino, yet another local sandwich chain was already doing brisk business. There was a buzz that McDonalds will be coming up at Empress Mall near Gandhi Sagar lake, but soon all the air settled down.
The big ticket size and need for daily quantum of business were cited as reasons behind McDonald's reluctance to open its outlet in Nagpur. It may be mentioned that McDonald's never give franchise but runs self-owned outlets across India.
Commenting on the scenario Jayesh Bagde, COO of Panino Foods India Pvt Ltd, told Nagpur Today, "Actually McDonald require a huge business proportions in the form of orders intake. This could roughly accounts for a daily counter of Rs 2 to Rs 2.5 lakh, against the existing players." Panino is yet another upmarket fast food chain in Nagpur having outlets at various locations in city.
Bagde was of the view that at present Dominos may require daily sale of Rs 75,000 and KFC must be needing orders worth 1.25 lakh a day to stay afloat. On the other hand, Panino, which is fast expanding base in business and servings, stands at daily orders of nearly Rs 30,000-Rs 35,000.
Sources said that arrival of McDonald's in the town may further trigger a price war among the fast food biggies.