Nagpur: The Mayor Pravin Datke on Friday various lakes in the city where Nagpur Municipal Corporation has made Ganesh idol immersion arrangements. The civiv body has the arrangements at Sonegaon Lake, Gandhisagar, Sakkardara, Khadan, Sanjay Gandhi Nagar, Gorewada, Futala, Ambazari, Police Line Takli Tank, Lendi Tank and at some other places. The Mayor, accompanied by Standing Committee Chairman Ramesh Singare, Addl Commissioner Nayna Gunde, Addl Commissioner R Z Siddiqui, other officials and Corporators various lakes and tanks to oversee the immersion arrangements NMC has made.
Among arrangements made by NMC include artificial tanks. The artificial tanks will be placed at Ambazari Overflow Point, Sonegao Tank, Futala Lake, and some other places. Plastic artificial tanks will also be placed in almost all areas where different Mandals install Ganesh idols and for home idols. Similarly, large plastic drums will also be placed at all the immersion spots for collecting "Nirmalya" and other puja material. The NMC has appealed all the citizens and Mandals not to install Plastic of Paris idols as these idols create pollution pose threat to ecology. NMC will also deploy a fleet of vehicle at various immersion places for transporting the waste material accumulated during immersion.
The Mayor Datke directed officials to make other arrangements such as parking arrangements for rush of vehicles being witnessed on immersion days, leveling of ground, cleanliness, and other necessary facilities.
All the MLAs of city including Chief Minister Devendra Fadnavis, Sudhakar Kohale, Sudhakar Deshmukh, Krishna Khopde, Vikas Kumbhare, MLCs Anil Sole and Prakash Gajbhiye have made available Rs 25 lakh for purchasing artificial tanks and other material.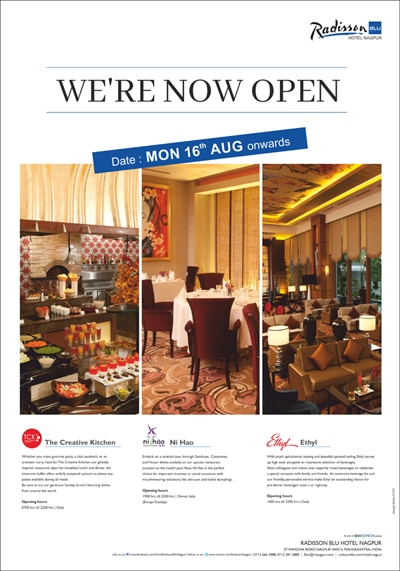 The Mayor appealed Ganesh Mandals and citizens to celebrate the 10-day Ganesh Festival in the spirit of brotherhood, harmony and peacefully without hurting sentiments of any community. The procession should taken on the pre-decided routes.