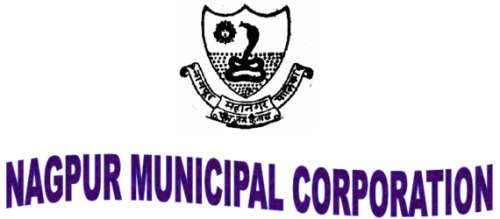 Nagpur Today: A Nagpur Municipal Corporation (NMC) delegation under the leadership of Mayor Anil Sole called on the President of India Honorable Pranab Mukherjee at Raj Bhavan on Monday (April 29) and gave him an invitation to grace the function to mark NMC's 150th anniversary to be held on suitable dates.
The Mayor, who handed over a written invitation to the President, informed him about the history of NMC. He apprised Mukherjee of the facts that the NMC was set up with the permission of the then British Viceroy wide a C P Gazette No. 25 dated June 25 in 1864 with the establishment of Lucknow Municipal Corporation. Similarly, the Nagpur Municipal Council was turned into Nagpur Municipal Corporation on March 2, 1951 as Nagpur was Commissionerate during the British regime and then capital of  Madhya Pradesh, Mahakaushal, Chhattisgarh and Berar. The first Mayor of Nagpur was Barrister Sheshrao Wankhede who later became Finance Minister in Maharashtra Government and also the Speaker of the Maharashtra Assembly.
Although Nagpur ceased to be capital the city continued its fast development because of its central location in the country. Nagpur Municipal Corporation's 100th anniversary was celebrated in 1964 and the then President of India Hon Sarvapalli Radhakrishna graced the occasion.
The Mayor Anil Sole expressed his and other Corporators' desire to the President Pranab Mukherjee that he should grace the function to celebrate 150th anniversary of NMC which will  be celebrated with all gaiety. The Mayor urged the President for his suitable dates to attend the function from June 18, 2013 to June 18, 2014. The delegation consisted NMC Commissioner Shyam Vardhane, Deputy Mayor Jadhav and  Opposition Leader in NMC Vikas Thakre.