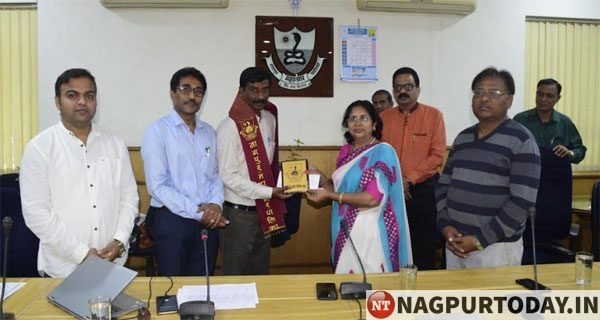 Nagpur: "The concept of how should be my city must be imbibed in the minds of students. In this respect, the contribution of 'Mayor Innovation Award' is certainly vital. The use of power should be aimed at bringing a positive change in the society. 'Mayor Innovation Award' is a fine example of this. This effort would not be limited to a programme but will continue in coming days as well," Mayor Nanda Jichkar said.
Jichkar was speaking at a programme organised to felicitate examiners for their contribution in selection of 100 best innovative ideas out of 750 ideas presented at Hackathon held under Mayor Innovation Award on February 1. The felicitation and interaction programme was held at Panjabrao Deshmukh Hall in NMC Headquarters on Wednesday.
Other prominent personalities present on the occasion include senior Corporator Sunil Agrawal, Municipal Corporation Secretary Harish Dubey, Mayor Innovation Council's Dr Prashant Kadu, Ketan Mohitkar, and others.
The Mayor further said, "NMC is a leading organisation in providing various services. The concept of Mayor Innovation Award is aimed at improving services through this self governing body and participation of citizens. The concept received overwhelming response from students and citizens. The contribution of examiners in examining a large number of innovative ideas was appreciable," Jichkar stated.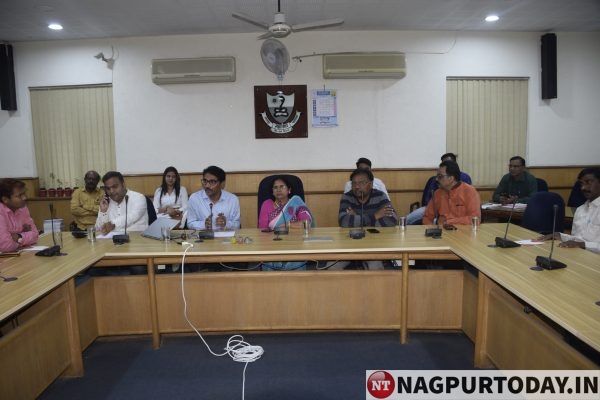 Mayor Jichkar elaborated on the idea behind Innovation Award and said youth power is such that even sky is limit for their enthusiasm and their power. While accepting the new ideas the society needs to change its mindset and shed the bad habits. Even as development works is on to transform the city, the sight of dumping of household waste in open on streets is an eye sore as is spitting on walls. The citizens too need to walk the step with administration to together make city liveable and beautiful.
At the outset, all the examiners were felicitated by Mayor by offering them mementoes, tulsi sapling. Those felicitated include Head of Architecture Department Mohd Gulfam Pathan, Prof Kishore Revatkar, Associate Professors Ravindra Jogekar, Dr Shrikant Tekade, Ravindra Bute, Mohan Pidurkar, Yogesh Chintawar, Dr Rajashri Raut and Director Hemant Gaekwad.
The Mayor Innovation Award function will be held on March 3 at Kavi Suresh Bhat Auditorium at 6 pm. The 100 ideas selected through Hackathon will be honoured at the hands of Chief Minister Devendra Fadnavis and Union Minister Nitin Gadkari. Mayor Jichkar reviewed the preparations of the function on Wednesday at her chamber.