Nagpur: The much touted celebration of Teachers' Day by Nagpur Municipal Corporation left the Mayor Nanda Jichkar fuming with anger as empty hall, blank chairs and messy affairs greeted her. The NMC had organised Teachers' Day celebration and felicitation of meritorious teachers at sprawling Kavi Suresh Bhat Auditorium on September 5.
The NMC teachers staged agitation as Samvidhan Square for three days for their various demands and boycotted the programme despite pressure by Education Department. As the programme turned out be a damp squib, the red-faced Mayor reportedly directed not to organise Teachers' Day for NMC teachers next year.
The majestic Suresh Bhat hall wore a deserted look and highlighted the messy affairs in the civic body. Hardly two dozen NMC employees were present in the hall apart from the Mayor, Additional Municipal Commissioner Ram Joshi, Deputy Commissioner Ravindra Deotale, Chairman of Education Committee Dilip Dive and a few other officials at the dais. The programme started and ended in a huff. The agitating teachers gathered outside the hall offered roses to those teachers who had come to attend the programme and forced them to join the stir.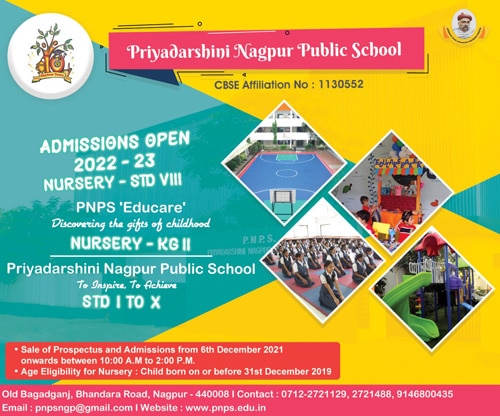 Only one teacher who was to be felicitated showed his face in the programme. Around 75 teachers were to be feted but they also boycotted the programme. On the contrary, the meritorious teachers who were to be feted along other teachers staged hunger strike at Samvidhan Square and highlighted their demands. The teachers, under banner of NMC's Shikshak Sangh, were on hunger strike since September 4. The teachers had decided to boycott Teachers Day celebrations organised by the local body.
Rajesh Gaware, President of Shikshak Sangh, highlighted grievances of teachers including no publishing of seniority list, vacant posts of headmasters in primary and middle schools (25 posts are vacant in primary schools and 18 posts vacant in middle schools), non-payment of Sixth Pay Commission arrears, payment of dearness allowance pending since 70 months, regular salaries to the teachers even after implementation of Seventh Pay Commission etc. "The teachers are deprived of promotions even after working for 24 years in the service. There is no promotion list of the teachers," he added.