Nagpur.
"Both Congress and Bhartiya Janata Party leaders have toyed with the sentiments of Vidarbha people while exploiting this area's rich mineral wealth. It is time to throw them both out…" Mayawati appealed to her audience while addressing a large rally in Nagpur yesterday.
Close on the heels of Prime Minister Modi, Mayawati, President of BSP was on a whirlwind tour of Maharashtra where her party candidates are contesting 287 seats. They had put up candidates from all 288 seats but one candidate from Vidarbha was disqualified so that leaves 287 in the fray. It is worth recalling here that NCP had tried to have a coalition with BSP and fight the Maharashtra elections jointly, but BSP had rejected this proposal.
"As per the directives of party President Mayawati, we will fight alone in state assembly elections on all the 288 seats," BSP General Secretary and in charge of party affairs in Maharashtra, Veer Singh, MP, had promised.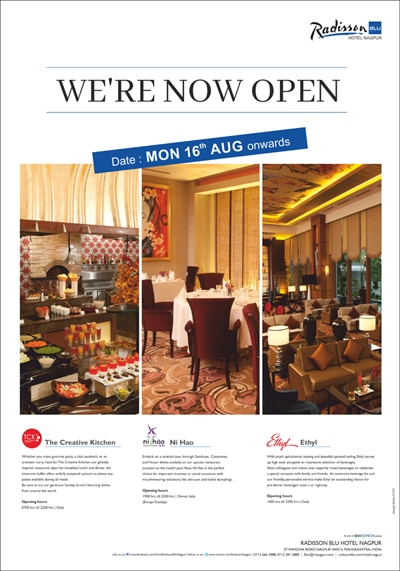 "BSP has maintained its upward graph and thus party has decided to fight alone and create a situation where no party is in a position to form the government without its support"  said Mr.Singh.
True to his words, unprecedented crowds have been attending Mayawati's rallies. Those in Bhandara and Nagpur were most impressive with the crowd at Kasturchand Park in Nagpur far surpassing even those who attended Modi's rally some days ago.
Speaking at the rally in Nagpur, Mayawati recalled that her party had formed the Government on its own strength in the largest state of UP but SP, Congress and BJP had all conspired to defeat her in 2012 and remove her from power.
She claimed to be the only true political heir of Dr, Babasaheb Ambedkar and Dr. Kanshiram and her party the only one truly fighting for their cause without harming other communities and people of other religions. My party, if elected will work for
"Sarva Hitaya, Sarva Sukhaya"  ( for the benefit and happiness of all ) she said.
She categorically supported the cause of Vidarbha and promised that this state would be formed as soon as possible if her party had its say.
She made an emotional appeal to all Dalit voters to vote unanimously for BSP and not let their votes be split benefiting either BJP or Congress candidates. Aides close to her opine that BSP is confident of opening its account in Nagpur this time with two seats.
BSP General Secretary Shri Veer Singh, MP , Suresh Mane and Vidarbha District President Vishwas Raut were present with Mayawati at the dais apart from all local contestants.
Mayawati adressed 8 rallies in the state and is confident of playing the role of Kingmaker in the post results' scenario.