Grace, petite-beauties, handsome guys, fun & frolic all the way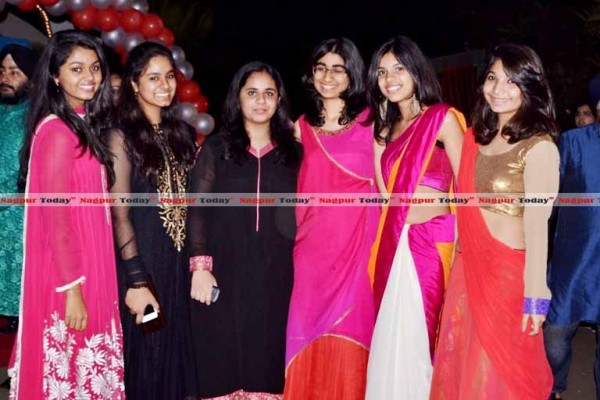 Nagpur Today: The essence of Diwali is to rejoice in inner light. Well that was exactly what Nagpur Today witnessed at CP Club on November 2, 2013. The CP Club had organized the programme with a lot of fan-fare, pomp and show. The Club Members celebrated Diwali with a radiant evening of lively entertainment and fine dining. The young lasses and ladies showcased Indian contemporary, traditional and designer attire in flamboyant and vibrant colours. The men were attired in colourful Shervanis, Blazers and attires that oozed style & confidence.
May This Diwali be as bright as ever.
May this Diwali bring joy, health and wealth to you.
May the festival of lights brighten up your lives
As soon as a family entered, they were greeted by their friends and soon others joined them, wishing each other with hugs. Laughter, gaiety and teasing followed.
While there was live performance of music by an orchestra, delicious and sumptuous snacks and food was served. The small kids found what interested them most.
It was fun, fun & pure unadulterated fun. While young guys glared at the stunning beauties waltzing here and there, the senior men found refuge from their usual tension and worries near the bar.
While some daring young guys who did get a break and found pretty gals to talk to, soon became the object of envy for their friends.
What followed was a dazzling display of fire-cracker show that coloured the sky with radiant and myriad formations. Lip-smacking and delicious food was the cherry on the cake. Food that catered to both the vegetarian as well as the non-vegetarian palate made CP Club office bearers proud.
PICS BY: Amol