Nagpur: The concern over state government's decision to cross the Supreme Court's ceiling of 50% reservation in eduation and jobs to 74%, has resulted into new high when a massive sea of people including men, women, youngsters and children representing general (unreserved) category communities hit the streets on Sunday to unanimosuly protest the move. Organizers declared that similar forums in other states will be linked to make SMSN a nationwide movement in the next phase. The protest march that took place under the banner of 'Save Merit Save Nation' (SMSN) saw activists and supports from entire Vidarbha participating in the event organized on Sunday morning. SMSN Forum, which had organized the rally, claimed that more than 50,000 persons, irrespective of religion and beliefs, participated in the rally.
Dr Anoop Marar, coordinator of the event told one of the newspapers, "This non-political and non-religious movement enjoys support of more than 110 associations of general category communities. People belonging to open category from all religions participated in the rally to highlight how excessive reservation has killed opportunities for meritorious students."
People participated in district-wise groups holding placards against government's policy on reservation, raising slogans like 'Merit Bachao Desh Bachao'.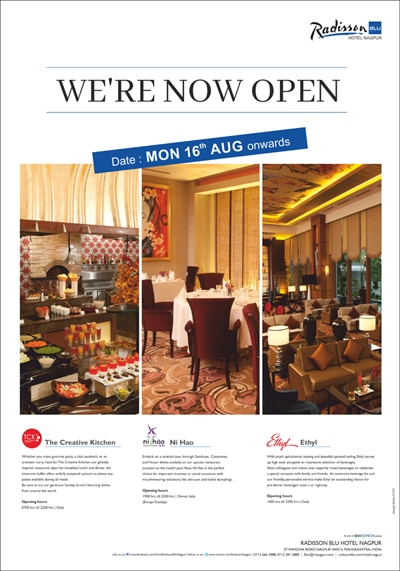 The rally started from Yeshwant Stadium and passed through Panchsheel Square, Variety Square, Morris College T Point, RBI Square, before culminating into a public meeting at Kasturchand Park.
Sara Singhvi, a Std IX student, from Hinganghat addressed the gathering about the crucial issues of students of open category. Representatives of engineering and medical students also shared their experiences.
Coordinators Dr Sanjay Deshpande and Dr Anil Laddhad also addressed the gathering. Ismail Nazmi administered the oath of continuing the movement peacefully.
Dr Deshpande pointed out that the SMSN movement started soon after the state government decided extend the limit of reservation to 74% without considering the loss to open category. "We are neither against any caste nor against the 50% constitutional reservation. But due to additional reservation, nearly 40% of open category students have been left with less than 25% of the seats. This is injustice," he said.
Dr Anil Laddhad said the movement is in national interest. "It has united more than 100 communities that belong to unreserved category. We constitute about 40% of population. We are still to find a solution for the crucial issue of reservation," he said.
Dr Marar said 19 demands raised by the SMSN Forum have already got in-principle approval of chief minister Devendra Fadnavis. "We want government resolutions to be passed to fulfil our demands. The six-day chain hunger strike launched in Nagpur received great response," he said.