Nagpur: In a suspiciously raged fire that broke out in Gorewada, bushes and trees in around 100 hectares of land were completely reduced to ashes signalling alarm throughout the area. The fire broke out at 2.30 pm on Thursday. Soon after getting information about the raging fire, field staff and labours rushed to extinguish the flames with the help of available three water tankers.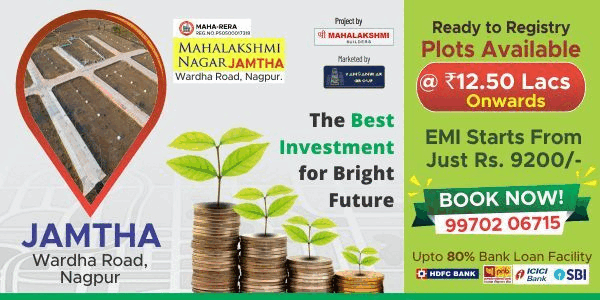 An official contacted Fire Brigade that immediately sent a fire tender. The fire tender brought the fire under control in difficult areas while the three water tankers doused the fire in rest of the areas.
It is reported that the fire broke out in the jungle from Hindustan Lever Godown side and spread elsewhere, gutting trees, plants and grass. Bodhala road passes through the godown and compound wall of Gorewada zoo area and somebody passing-by the road must have thrown a lit cigarette, triggering the fire. The spot of incident is situated on left side of Gorewada on Kalmeshwar road.
Forest Development Corporation of Maharashtra (FDCM) has taken up the work of Indian Safari in this part of the land. It has also engaged a Volvo machine for translocating grown trees in the area to enable FDCM take up civil work for administrative building, demarcating routes etc. The Rescue Centre and Jungle Safari route are situated on its right side.
According to information, 35 staff members of FDCM and around 60 labours of the contractor worked for around three hours to bring the fire under total control. They controlled the fire even before it could reach to the locations of translocated trees.