Nagpur: Despite the massive hunt, Vivek Palatkar, the key suspect in the massacre of five persons including his own 4-year old son, continues to dodge police net. The trailing cops have been found clueless about whereabouts of the accused. Police suspect that some elements near to the accused Vivek Palatkar might be shielding him. In the year 2010, Vivek was arrested for murdering his wife and was awarded life imprisonment. After spending five years in jail, he was later acquitted by High Court on benefit of doubt. During his time in jail, Vivek had got acquainted with notorious criminals. These criminals could be helping and shielding Vivek. Cops are now searching the criminals in their hunt for Vivek.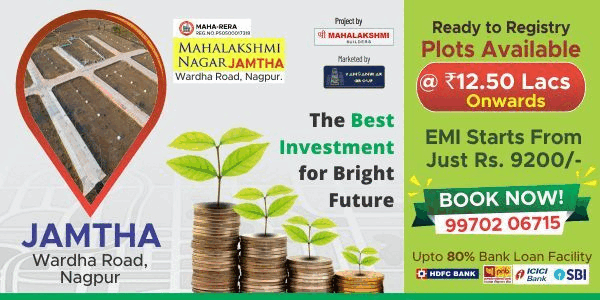 Police have stumbled over a fact that the accused Vivek had made friendship with three goons namely Tirupati, Abdul Farooq and Vijay Mohod lodged in the same barrack where Vivek was lodged. These three men were convicted in murder cases. But at present are out in jail and cops are now searching them.
Meanwhile, special teams of Crime Branch are searching for the accused in Vidarbha and also other states. Cops conducted raids at several premises in Nagpur, Amravati, Wardha and Bhandara and also rural areas to nab the suspected accused Vivek Palatkar, a resident of Navargaon. Cops have so far questioned more than 40 persons related to Palatkar. In the horrific incident, the accused Vivek Palatkar had massacred five members of his family, including his own son and sister, in the wee hours of Monday in Aradhana Nagar, Nandanvan. He had smashed heads of BJP activist Kamlakar Motiram Pawankar (52), Kamlakar's mother Meerabai(72),wife Archana (45), daughter Vedanti (15) and his own son Krishna (4) with a sharp and heavy object in the intervening night of Sunday and Monday.,
According to media reports, cops are also probing involvement of a 'Jadi-Buti' (herbs) seller in the crime who had made calls on Palatkar's mobile phone on Sunday. Police were trying to trace the second suspected accused but his cell phone was switched off since Monday morning. The herbs seller owns a Mahindra Jeep and investigators believe that Vivek might have fled with him after committing the crime.
Kamlakar Pawankar's surviving daughter Mitali (5) and the accused Vivek's daughter Vaishnavi Palatkar (5) are yet to come out of the shock of the horrific crime. Their relatives are trying to console the children since Monday. Both the kids were first to notice the bodies on Monday morning. Since they are in a state of shock.
Has black magic played role in the brutal murders?
Even the suspect Vivek Palatkar is still untraceable, investigation by the police took a new turn when they found some material used by selfstyled 'Babas' for performing black magic from his rented house near Chamat Lawns, Kharbi on Thursday. Cops ssaid that accused Vivek was a superstitious man and believed in black magic. On the basis of the seized material, they believe that Vivek killed BJP activist Kamlakar Pawankar (52), his mother Meerabai (72), wife Archana (45), daughter Vedanti (15) and his own son Krishna (4) as per the "diktat" of a self-styled 'Baba' who claims to perform black magic.
Cops received a phone call from a person who saw Vivek's photograph in a newspaper after the brutal murders. The caller told police that Vivek had taken a room on rent near Chamat Lawns in Kharbi and was staying there for about four months. Cops rushed to the room and found the material used by 'Babas.' According to nearby residents, the accused Vivek was kind of reserved person, rarely talked with others nor mingled with them.
Well planned?
According to information, the murders were not done by Vivek Palatkar in a spur of moment but were well planned. He planned his escape meticulously. He had even arranged of money well in advance. Vivek allegedly had given some part of his 10 acre farm land to a person on one year contract. He had recently received the first instalment of Rs 24000. Vivek's salary for May as security guard was also deposited in his bank account.