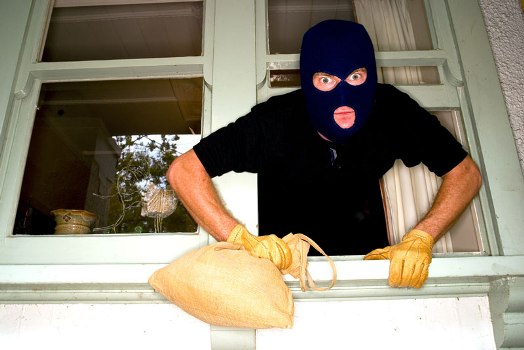 Nagpur News:
Two masked thieves gained entry into a Supervisor's house and robbed her at knife point of 20 tola gold ornaments, 2000 American dollars and cash Rs 5000. The incident took place on Sunday around 2.30 am when Varsha Indurkar, a resident of Christian colony in Jaripatka police station area was alone at home.
Varsha is employed as a Supervisor at St. Ursula girl school. Her husband Prabhu, who is a doctor, stays at Mauritius from past two years. Varsha stays with her son, an engineering student.
On Sunday night, Varsha's son had gone to a friend's house for studies. Before going home, he had locked main door lock and compound gate as well.
Varsha told police that around 2.30 am, their pet dog's barking woke her up. Before she could walk out of from her room, she saw a masked youth holding knife near the cupboard.
"The thief immediately kept the knife point on her neck and in few seconds, another masked youth entered home. They assured her they will not harm her if she gives them the cash and valuables," said police.
While Varsha  told them about cash Rs 5000 kept in the drawer, the thieves broke her cupboard too, and made away with 20 tola gold ornaments and American dollars. Varsha said that she was frightened and didn't try to fight against them.
She followed the thieves while they were leaving the house and found that they had come on a black colour bike (Pulsor). Varsha alerted her elder brother, who stays nearby and reported the matter to police on Monday morning.