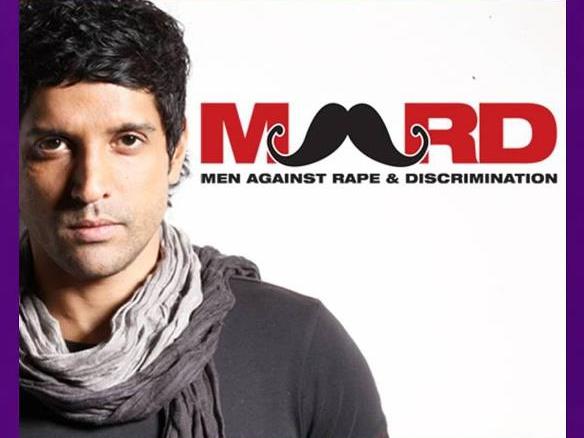 'Rock on' star Farhan Akhtar has a cause to promote which is close to his heart, MARD. He conceived MARD, which stands for Men Against Rape and Discrimination, after an incident in August 2012. Pallavi Purkayastha, a Mumbai lawyer was sexually assaulted and then killed by her society watchman. Akhtar launched his campaign in March 2013. He performed at a college concert in Bangalore wearing a t-shirt with MARD's logo. He also attempted to popularize this campaign using social networking sites.
The tweets posted by Akhtar were hugely popular. In an interview, Akhtar stated that he wanted to bring the campaign to education institutions, such as schools and colleges, 'to drive home the message that women need to be respected.'
Taking it forward now, Farhan has a plan in mind and that is with the season of cricket .On April 26, Farhan Akhtar would be distributing 70, 000 mustaches in one of the most happening match between Shahrukh Khan's team Kolkata Knight Riders and Priety Zinta's Kings 11 Punjab at Eden Gardens. Everyone in the huge stadium would be sporting a mustache in support to the cause, MARD.
This would be first time when awareness of MARD campaign would be taken to a ground activity at such a huge scale. Farhan Akhtar's initiative to spread awareness about gender inequality and rape through social media via his initiated MARD.
: Yash raj Trivedi