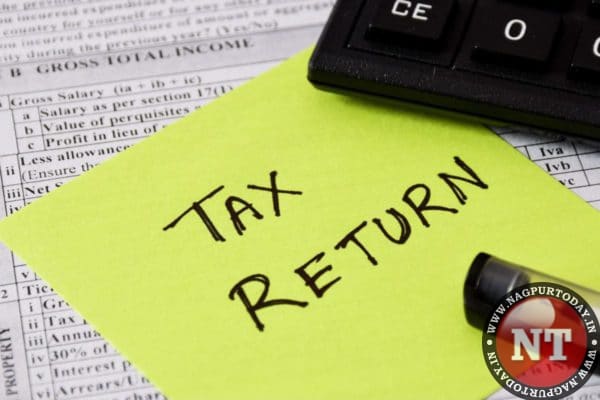 Nagpur: With the end of another financial year around the corner, it's high time for everyone to file their Income Tax. Nagpur Today brings you easy steps to help you file your own tax. As a salaried person, you may need to file an income tax return every year to report your income and tax liability to the government. Here are some easy steps to file your income tax return:
Step 1: Collect Documents
Collect all the relevant documents such as Form 16 (provided by your employer), TDS certificates, investment proofs, etc. Make sure you have all the necessary information to report your income and claim deductions.
Step 2: Calculate Your Income
Calculate your total income for the financial year. Include your salary, income from other sources (if any), and any capital gains. Also, calculate your taxable income by subtracting deductions and exemptions from your total income.
Step 3: Choose the Right Form
Choose the right income tax return form based on your income sources, residency status, and other factors. As a salaried person, you can file ITR-1 or ITR-2.
Step 4: Fill in the Details
Fill in the details in the income tax return form. Enter your personal details, income details, deductions, and tax payments made during the year.
Step 5: Verify and Submit
Verify all the details and submit the income tax return online. You can e-verify your return using Aadhaar OTP, Netbanking, or by sending a physical copy of the ITR-V to the CPC.
Step 6: Keep Records
Keep a copy of the filed income tax return and all the supporting documents for future reference.
It is always advisable to seek the help of a tax expert if you are unsure about any aspect of filing your income tax return.