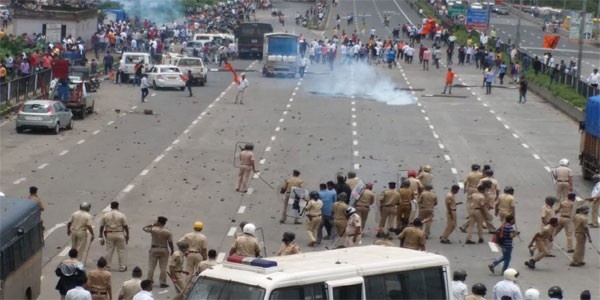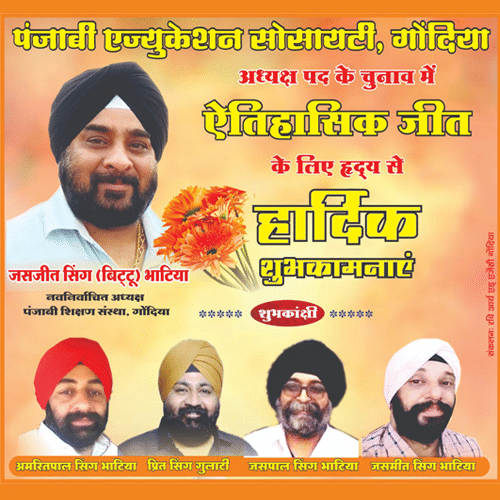 Police have used tear gas on protesters at Kalamboli in the outskirts of Mumbai after protestors vandalised cars and buses and blocked the Mumbai-Pune highway.
Protestors set a bus on fire attacked buses and stopped local trains in Mumbai and the adjoining Thane city today during the bandh called by Maratha outfits over their demand for reservation.
The police in Mumbai, Thane, Palghar, Raigad and Satara districts were on their toes to prevent any law and order problem during the bandh. In Aurangabad, a man, Jagannath Sonawane, who had consumed a poisonous substance yesterday during the protest, died today at a local government hospital.
Nine public buses were attacked by protestors in Mumbai, Thane and Navi Mumbai, a transport official said. Protestors threw stones at some buses in Mumbai, including Kanjurmarg and Bhandup areas, shattering window panes.
In view of the stone-pelting on buses, the BEST partially suspended its services in some areas and expects to resume it when the situation improves, an official of the transport body said.
Protesters tried to block a road in Mankhurd suburb, but the police stopped them. They also tried to burn a tyre on a road in the Chandivali area and block roads in Jogeshwari and Kandivali, but the police dispersed them, an official said.
In some areas such as Bandra, Matunga and Mulund, protesters marched on roads and were seen requesting shopkeepers with folded hands to close their establishments.
Contrary to their previous peaceful agitations, this time protesters tried to stop local trains on the Central Railway and the Western Railway corridors. "A few protesters stopped trains on Up fast line at Jogeshwari at 9.16 am, however, they were removed from the track and train services resumed at 9.24 am. All lines working normal on WR suburban section," the Western Railway said in a tweet.
Protestors also threw stones at trains passing through Thane and Ghansoli (located on the trans-harbour line in Navi Mumbai) stations and services were halted briefly.
"There were isolated incidents at Thane and Ghansoli after 9.59 am. The situation normalised at 10.24 am," CR's chief PRO Sunil Udasi said.
In view of the bandh, lesser number of auto-rickshaws and taxis were seen on roads. At some places, protesters raised slogans against Maharashtra Chief Minister Devendra Fadnavis and Public Works Department Minister Chandrakant Patil for allegedly insulting sentiments of the Maratha community, official said.
Security has been deployed at various places to avoid any untoward incident, a Mumbai Police spokesperson said. Some pro-reservation activists led a 'jal samadhi' protest in the Krishna river in Sangli district to press for their demands.
The Maratha Kranti Morcha, which is spearheading the agitation for reservation in jobs and education, has called for the shutdown in Mumbai and some neighbouring districts. Another outfit, the Sakal Maratha Samaj, called for the bandh in Navi Mumbai and Panvel areas. They have exempted schools, hospitals, medical and other essential services, including vegetables and fuel supply, from the bandh. No school buses was attacked or stopped in any area. Ambulance services were also running normal, a senior official of the public health department said.