Nagpur: Anand Sundaresan, Member Excon 2017 Steering Committee and MD of Schwing Stetter was in Nagpur as Chief guest of the Road show about Excon 2017. Coming December will see the largest Construction Equipment Exhibition in South Asia being held in southern Indian city of Bengaluru. This will be the 9th edition of EXCON, which is co hosted by CII and ICEMA, Indian Construction Equipment Manufacturers Association and it will be held from 12th to 16th December 2017 at BIEC grounds in the city.
Biggest Exhibition of South Asia
The Exhibition area will be spread over 65 acres and will see participation of 1000 Exhibitors. Over 50,000 visitors are expected to visit it from India and overseas.
Nagpur Builders and Construction equipment professionals were present in large numbers for the Road Show held on 5th October at Hotel Radisson Blu. The Road show was accompanied by a session on 'Challenges & Opportunities in Construction Industry: the Way Ahead'.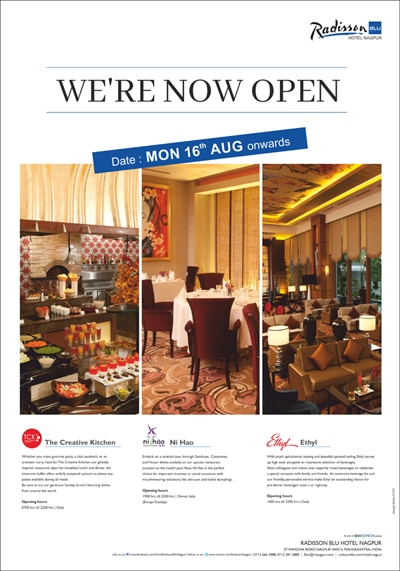 "As the pace of infrastructure development has increased rapidly in India so has the equipment manufacturing grown. If not the whole machinery, at least many ancillaries are being sourced from India. We want to see India become one of the biggest outsourcing nations soon" opined Sundaresan.
Comparison between Auto industry growth and infrastructure development
Comparing this growth to jump in Auto sector he said just 20 years ago India was producing and selling only 70,000 cars per year, that too only Ambassadors and Fiats. Now just a single Company Hyundai sells 6,25,000 cars per annum and it is only the second largest Auto company of India. The largest is Maruti which does two and half times the turnover of Hyundai. Altogether over 25 lakh cars are sold in India per year now!
Naturally with so many cars and vehicles plying on our roads at a quantum explosion, highways, city roads and rural road networks have grown too. With latest concrete laying machinaries the target of constructing 40 Kms per day is not unattainable at all.
"As car manufacturing has grown, so has the auto ancillary industry, no car manufacturer can wait for ancillaries/ auto components to be delivered. If there is even a day's delay they will have no place to keep their vehicles! So ancillary industries have had to grow, both in quantity and quality. (Quality is so good that Indian Companies have won over 9 awards from Japan last year.)The same is going to be the status of Construction equipments and their components. This is one of the sunrise industries of the country" said Anand. The industry will grow from USD 3 billion in 2016 to USD $5 billion by 2020 in value terms he said.
300 Foreign Exhibitors in Excon for first time
Speaking about the upcoming event he said " we are entering into the 9th edition of EXCON which has a 17 years strong legacy being organized since 2000. Excon has grown from India's biggest to South Asia's largest Construction equipment exhibition at present – and the 3rd largest world wide. With 1000 Indian and overseas exhibitors coming under one roof, EXCON 2017 has witnessed a 26% growth in participation. The biggest difference this year will be the enhanced presence of 300+ foreign participants. There will be country pavilions of leading economies like Germany, Italy,China, South Korea and U.K."
Exhorting local companies from Nagpur to attend Excon he said they will be exposed to the latest technologies in equipment, components and spare parts and can evaluate their own cost competitiveness. Through partnership the industry can look forward to handling projects without or with minimal imports.
The exhibition will facilitate smart technologies to fast track infrastructure development in the country, augment road building capacity while keeping development ecologically sustainable too, he said.
Inaugurating the road show Ashutosh Tripathi, Chairman CII Vidarbha Zonal Council said " investment in Infrastructure will be a key driver for India's sustained growth, roads, rail and mega housing projects will demand earthmoving and construction equipment industry to keep pace with govenment's growth objectives and Excon will go a long way in facilitating that."
Also speaking on the occassion Rajendra Athavale, Chairman, Maharashtra State Builder's Association of India Chairman commented that construction, which was a labour intensive industry once, has become increasingly mechanized now. The next stage will be digitized mechanization and we should be prepared for it. Athavale, this time's BAI Chairman is a Nagpurian co incidentally.
The panel discussion that followed the road show consisted of speakers like Ashok Kriplani, Chairman BAI, Nagpur, Anil Nair, President CREDAI, Nagpur, Atul Thakare Manager, MIHAN and Rahul Dixit, Vice Chairman CII Vidarbha zone and Director Midland Diesel Services Pvt. Ltd.
They opined that though development of Nagpur projects like MIHAN has been slow since its launch in 2002-2005 period, the pace will accelerate now with projects like Nagpur Metro coming and Nagpur Airport being privatized.
There will be huge demand for affordable housing, and road network for it so construction industry of the city should gear up for increased activity it was said.
"GST increasing cost and a dampener on infrastructure growth "
Speaking on the sidelines of the road show exclusively to NT Editor Anand Sundaresan and many Nagpur based contractors complained that new GST rules and tarrifs have put a spanner in their on going work.
"Earlier, contractors were levied 2% to 5% against C form by most states, only a few had taxes up to 14%, now suddenly 18% GST on Govt. contracts and 28% on private contracts has raised costs and created confusion and delays. After some requests by us, levy on Govt. contracts has come down from 18% to 12% but remained at 28% on private contracts. This heavy tax is untenable, if it continues we cannot work at the current Bank CC limits we have. If our work slows, demand for Construction equipment will also go down and infrastructure development will be adversely affected." They opined.
"All construction costs have gone up by 10% to 15%" said Athavale, State President of BAI.