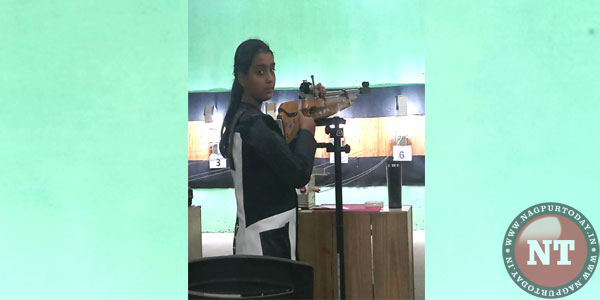 Nagpur: In the inter-school shooting competition Mansi Raut, student of Swami Awadheshanand School won gold in girls under 14 and Avni Deshmukh of Mount Carmel School won the silver medal in the same category.
In the same age group, Soham Kishor Bagde from School of Scholars won the gold, while Nikhil Dhole of Guru Harikrishuna won the silver medal.
This competition was organized by District Sports Officer's office at the shooting rage of Lokamargh police headquarters at Wanjari Nagar.
The tournament was inaugurated by district sports officer, Avinash Pund. National shooter and coach Anil Pandey, sports officer Triveni Bante were also present on this occasion.
Manasi Raut of Swami Awadheshanand School, with 352 points, won the first position from the city area.
On the other hand, Anavi Deshmukh, of Mount Carmel School won the won silver medal in this tournament with a total of 315 points, of 80,85,78,76 in four rounds.
With this performance, Mansi and Avni have been selected for the departmental tournament to be held in the next month.