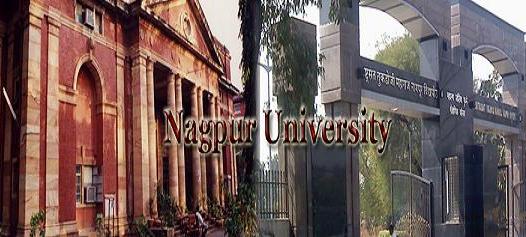 Nagpur News.
The Management Council (MC) meeting, called by RTMNU, to discuss issue of providing relief to the 250 blacklisted colleges, was adjourned amidst uproar by members. The members termed the RTMNU's affidavit, submitted in the High Court regarding the 250 colleges, totally different from Faculty's decision. The growing uproar by the members forced adjournment of the MC meeting again. The all-important discussion on questions-answers to be raised in the Senate meeting to be held on November 28 could not be held because of adjournment of the MC meeting. Now, the next meeting of Management Council could be called on November 27.
The Rashtrasant Tukdoji Maharaj Nagpur University's Senate member Mahesh Nimbarte raised a Call Attention Motion over Vice-Chancellor Dr Vilas Sapkal's statement given to media. Nimbarte demanded apology from the Vice-Chancellor for not trusting the Faculty and for his statement to media that the President Pranab Mukherjee would be again invited for Convocation Ceremony without discussing the matter with the Faculty. The Vice-Chancellor was cornered by the MC members for his statement that his decisions were under the pressure of the Faculty decisions.
There was demand to provide relief to the managements running the institutes through Management Council and Vidvat Parishad. The Faculty members protested the RTMNU's affidavit submitted in the High Court regarding the 250 blacklisted colleges not in accordance with decision of the Faculty. Dr Babanrao Taywade demanded stern action against the officials who spurned the Faculty's affidavit and submitted the new affidavit. The Faculty members did not attend the meeting called again by RTMNU at 5 pm as a protest against disrespect to the decisions taken by them. The members are united that the next meeting would begin with the Call Attention Motion.